Transform any interior door today. Here's How!
Interior door renovation: No more flat doors and standard white color.
A little paint, a little trim, and just a little time to restyle old doors into new modern pieces.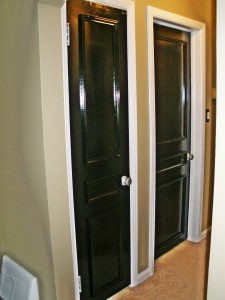 Well this all started a while ago, when on Pintrest, I came across a picture of an old plain flat interior door that had been re-vamped. The website was A Well Dressed Home and the article can be found (HERE). Really nice website with lots of inspiring ideas by designer Emily Hewett .
After seeing this article, then looking at a beat up interior door of our's, we had no choice but to take on this renovation. Our only challenge was to keep the budget to an absolute minimum. We have painted 100's of doors before and probably 99% of them were either white or off-white. Now, we were done with the same old color; it was time to be more sophisticated.
First, we started with our bi-fold closet doors because they had just been install 2 years prior and we did not need any to install any trim workon them to improve the looks. They just nneded some color to snaz them up.
Here is the before picture of a 6 panel interior door on our closets: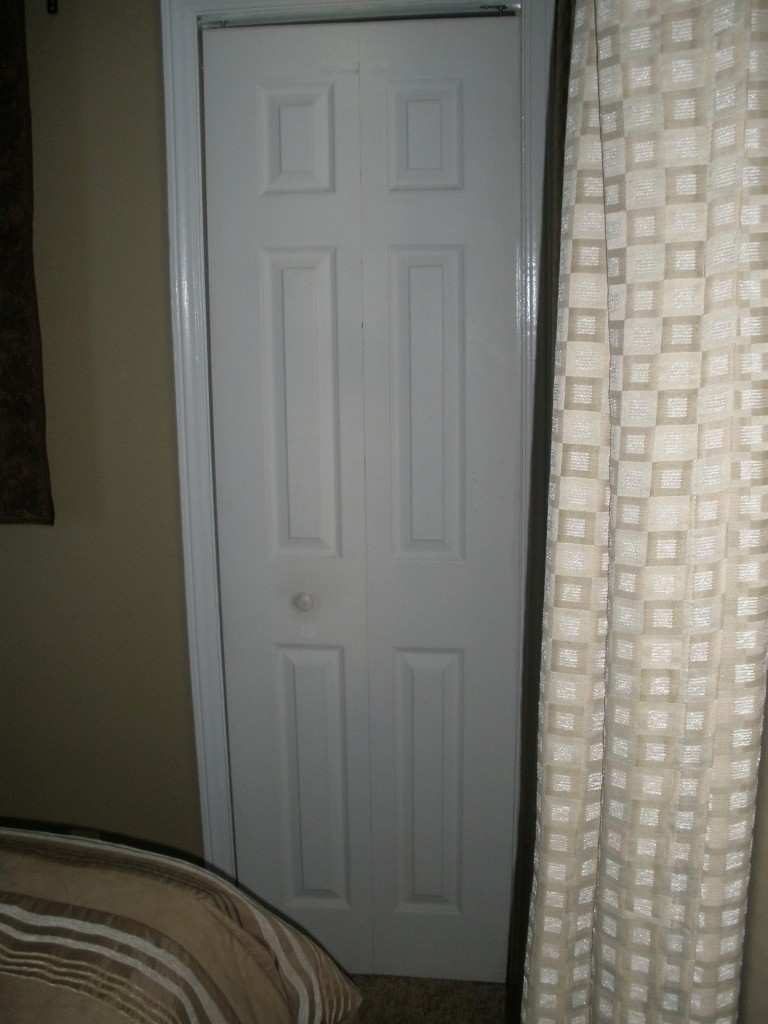 Here is a picture of a flat interior door on our rooms: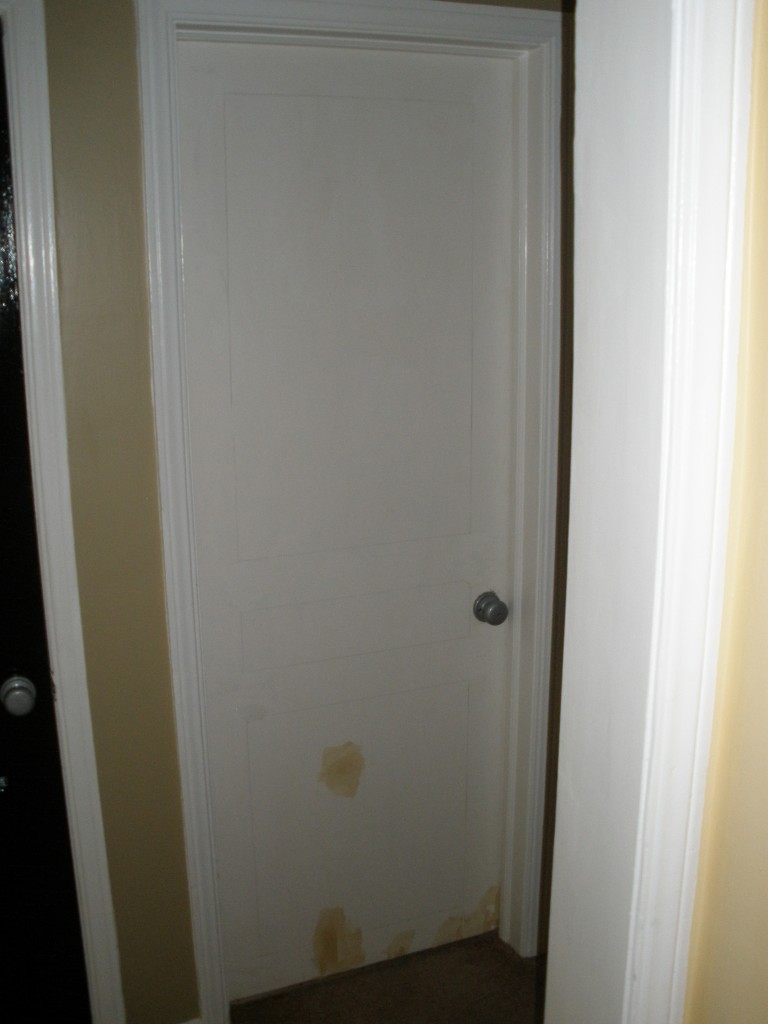 You can see the doors were first just plain white as we had mentioned. The closet doors were in really good shape because they were all new. As for the other doors, as you can see in the picture just above, they all needed some repair work. We began the repair work with my favorite all purpose filler. This interior door was the worst and needed much love.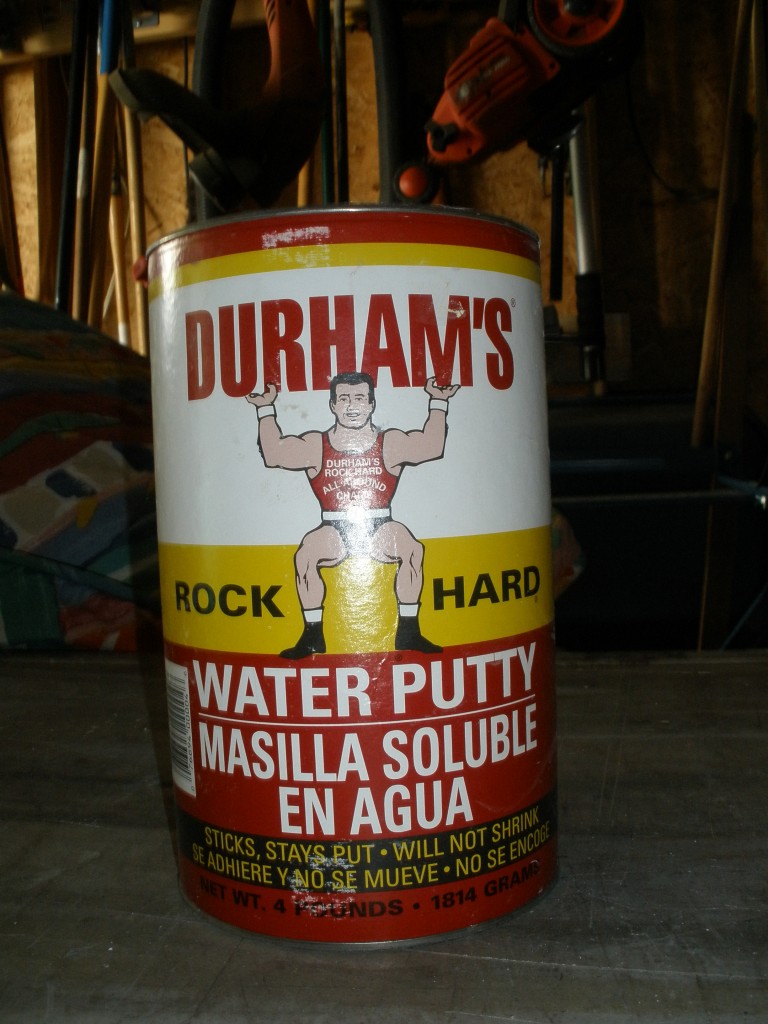 Mainly, we needed to fill in where the bottom of the doors had gotten chipped out from someone not cutting the bottom of the interior door properly. Also, there were a couple of dings to level out. After 1 coat of filler and about 1 hour of dry time we sanded the spots with 100 grit sandpaper and applied a second coat of filler to get a really level repair. Again after drying we sanded the spots smooth.
As for the bi-fold doors, all we did was remove the old wooden door pull and take the door outside to our saw horses.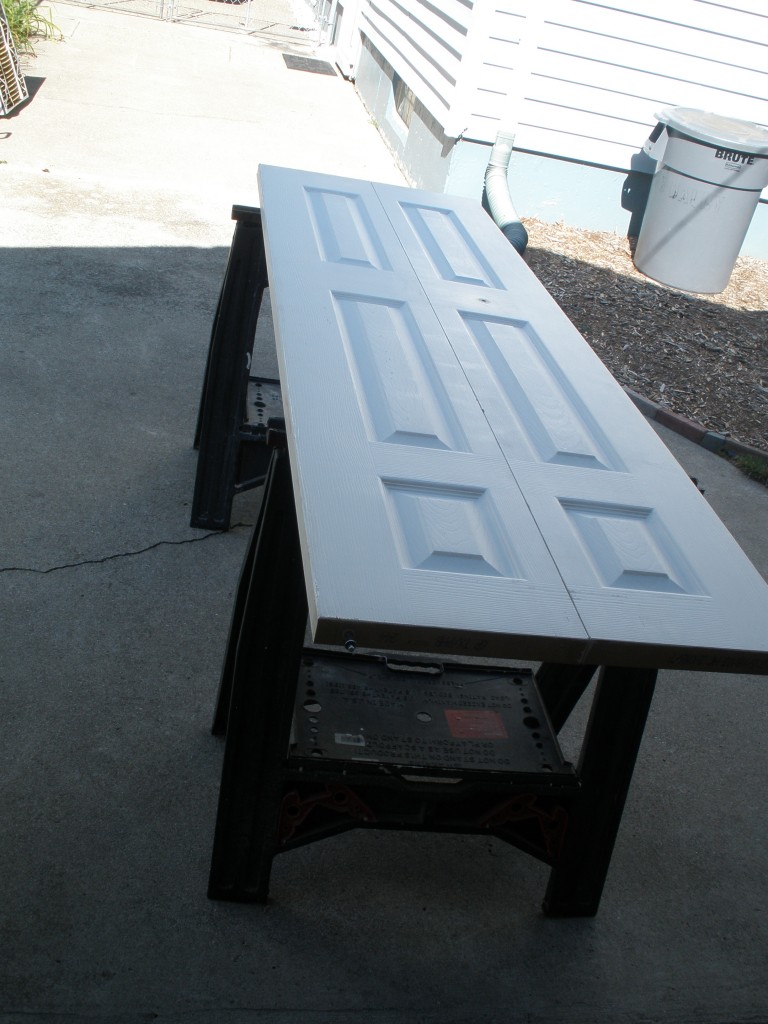 On all of the doors we choose to use gloss black, Michelle likes the look of the shinny black. Here is the paint that we used.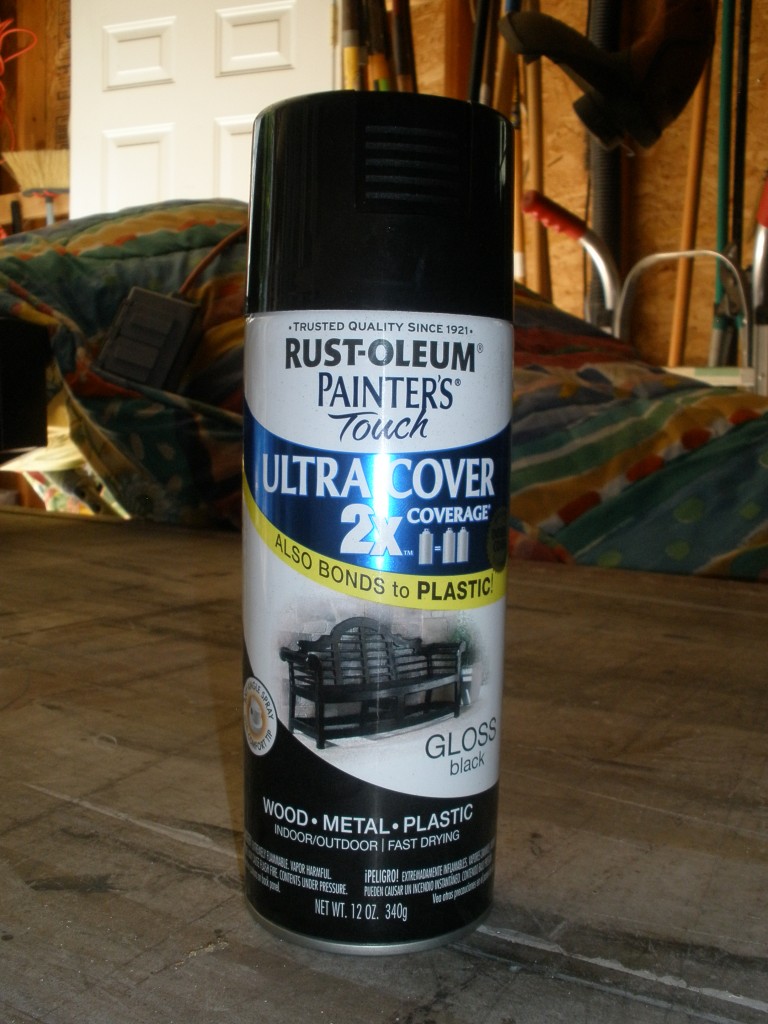 Using this paint, it took (1 )can to paint for each closet bi-fold interior door and (2 1/2) cans to spray a larger interior door. This paint sells for around $3.50 per can at our local store. Spray painting does take a little time to get use to so I would suggest that you practice on a scrap piece of wood first. If you do not want to use spray paint then I would suggest you use RUST-OLEUM acrialic  sytle paint in quart size cans. This paint will give you a really nice finish.
(Update: we have updated another interior door and swithced to using Rust-Oleum High Gloss black paint in the can. This sells for around $8 for a quart. This is much easier to use and cheaper also.)
If you are going to paint with regular paint and a brush, here is video to show you the proper method:
You should visit our DIY Home & Garden video library by clicking below!

A few tips for spraying your interior door. Spray the raised or indented ares first in long continues strokes. Then go back and spray the surrounding areas. Here is a picture of the closet doors finished and with a new brushed nickle interior door pull installed.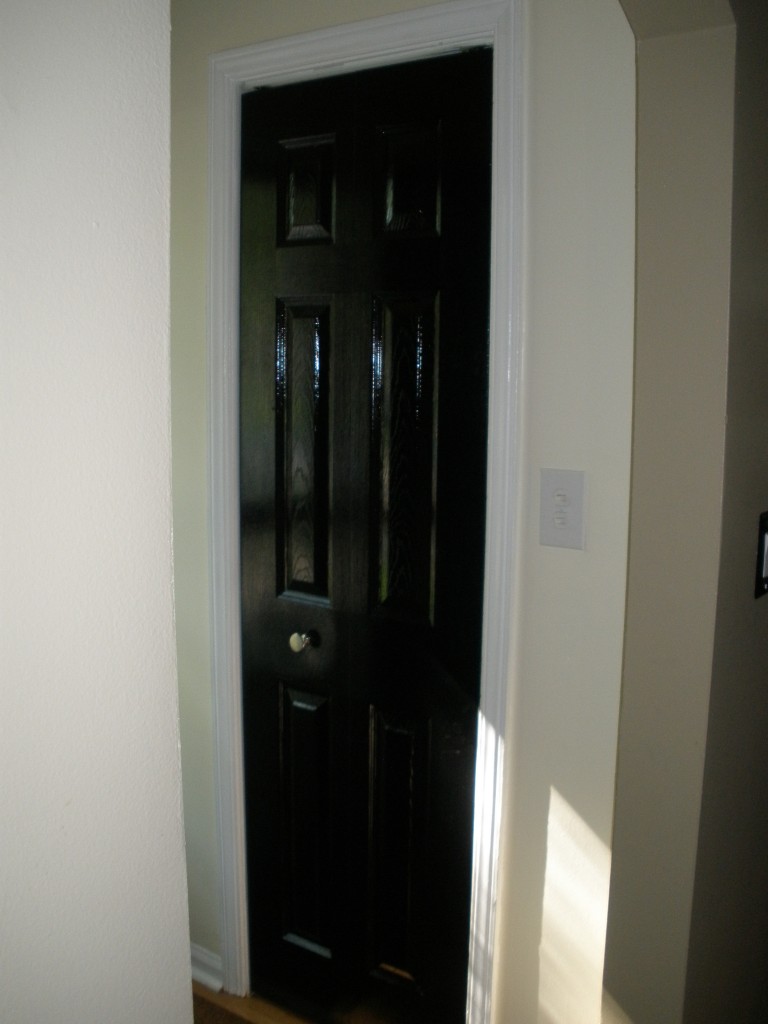 Next, onto the flat panel doors; After repairing any areas that need fixed, sanding the spots well and cleaning off any dust we were ready to start. In our case we were painting 3 doors. 1 door for the main bathroom that has a full size mirror on the back, 1 door for a spare bedroom and 1 door for my office. Because of the mirror on the bathroom door and to save money we choose to only apply the trim work to the hallway side of the interior door. For each of these doors it took approximately 18 to 20 ft of trim. (2 1/2 pieces of 8ft mdf per-primed trim. Shown below. Price was $4.45 per piece at Home Depot)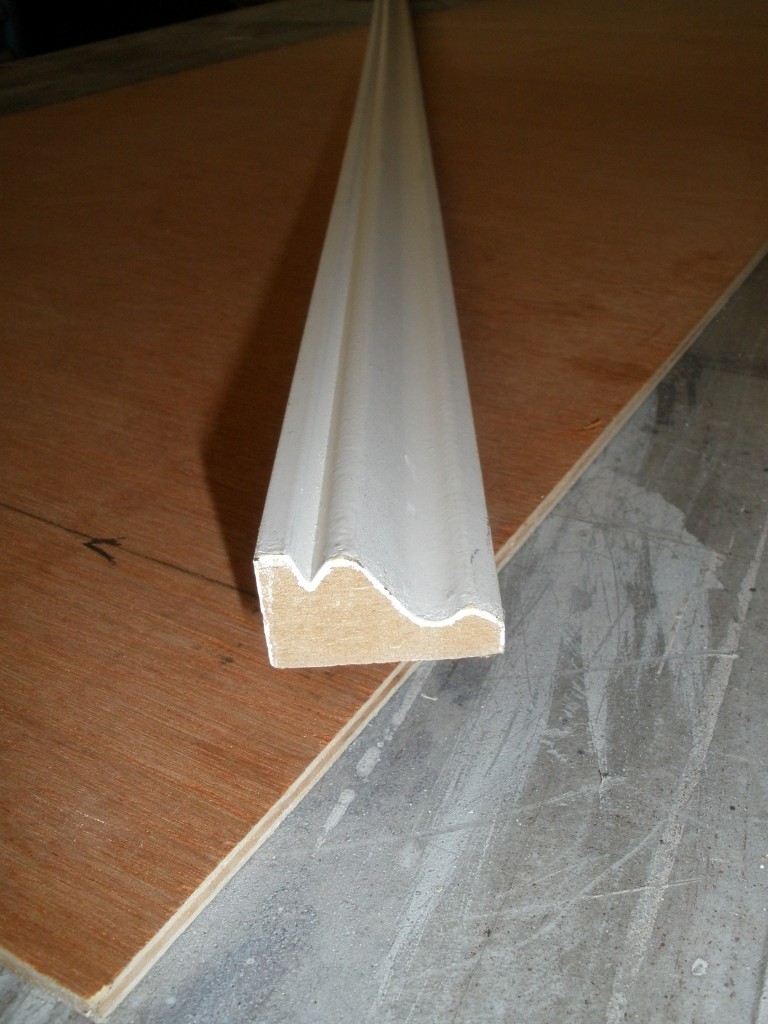 After painting the backside of the doors and letting them thoroughly dry (We waited 3 full days for the paint to completely cur. Do not let the doors dry in the direct sun. This will cause blistering. We let ours dry in the garage with the door closed to keep down on sun and dust.
Next, we propped the doors upright on a slight angle with a drop cloth under each interior door. We went about laying out the pattern for the trim. Here is the layout that we used.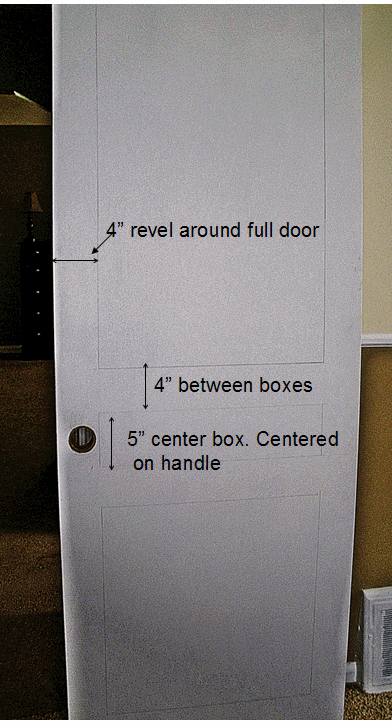 Next, using the measurements of the lines, we cut and laid out all of the trim for each door as below.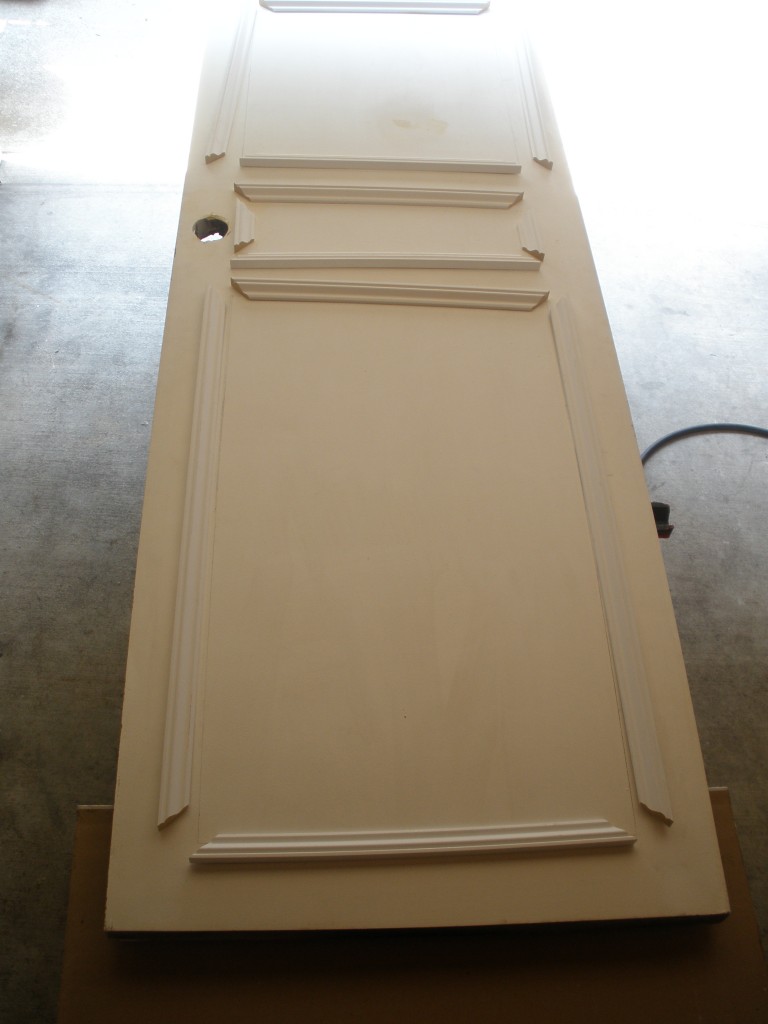 We attached all of the trim, following the lines, with my nail gun using 18 gage by 1″ brads. We then caulked all of the 45 degree corners with Loctite Polly Seam Seal adhesive paintable caulk and filled the nail holes with DAP window glazing.
These are the same products that we always use when completing painted trim work.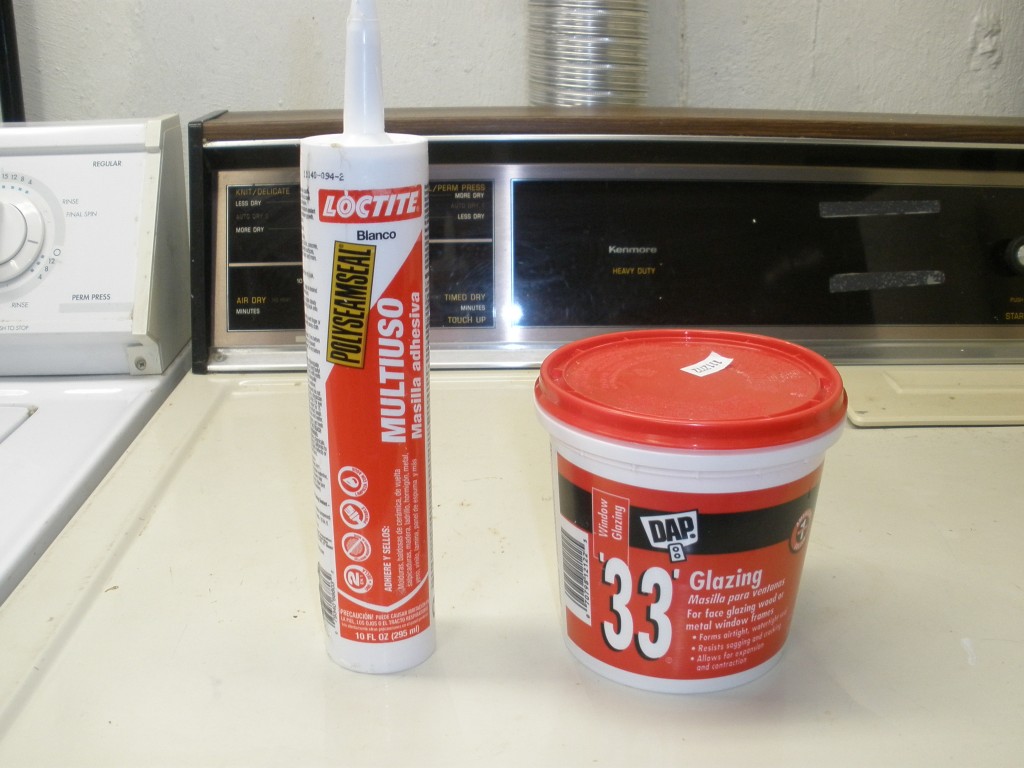 This is the interior door completed before painting. We prop the door back upright to paint because the spray comes out of the can much better in a vertical position. Allow the door at least 4 to 6 hours to dry well.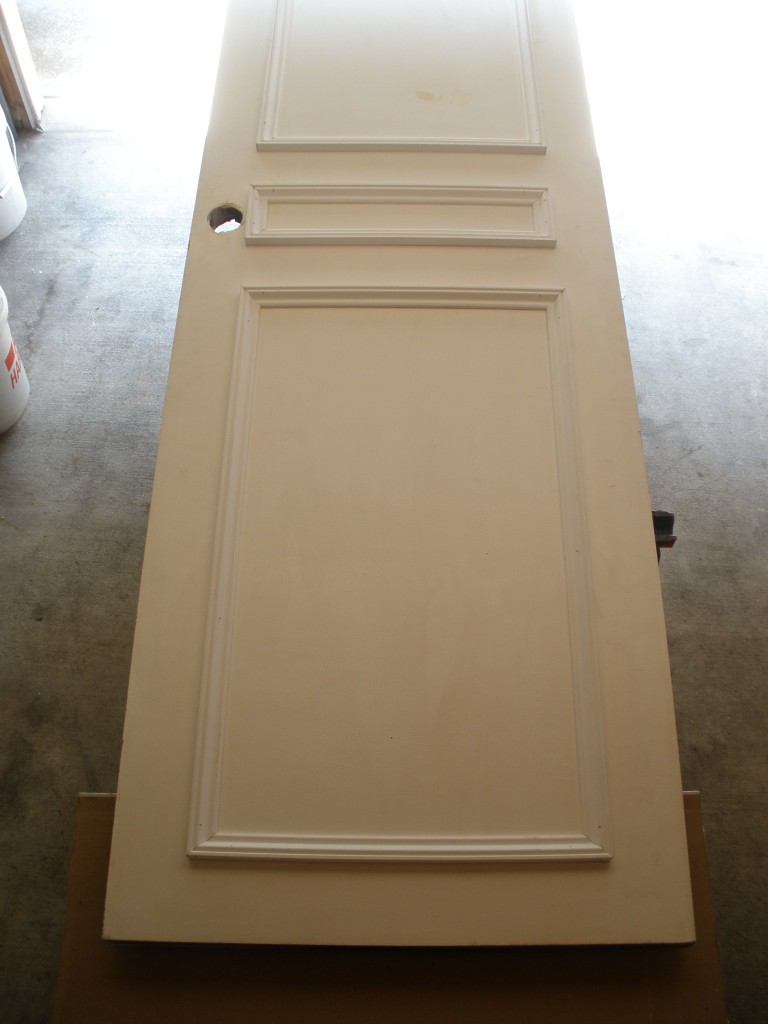 Next, we moved on to the ugly brass looking handle and old grimy hinges.
The handles were easy. We just cleaned them well to remove any dirt and oil using general soap and water. We then sprayed them with 2 coats of silver hammer finish paint.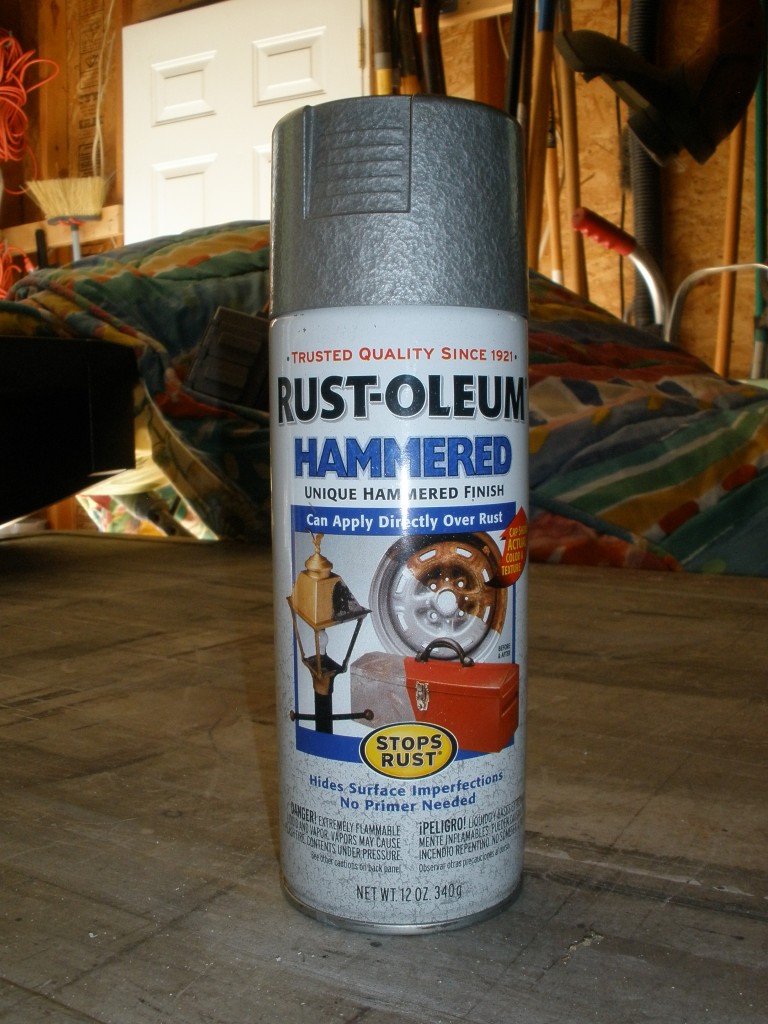 Next, on to the hinges. As you can see the old hinges have many layer of paint. We did not want to take the time to fully strip then so we lightly cleaned them up and just sprayed them also in the silver finish. Next time we will either fully replace them or strip them.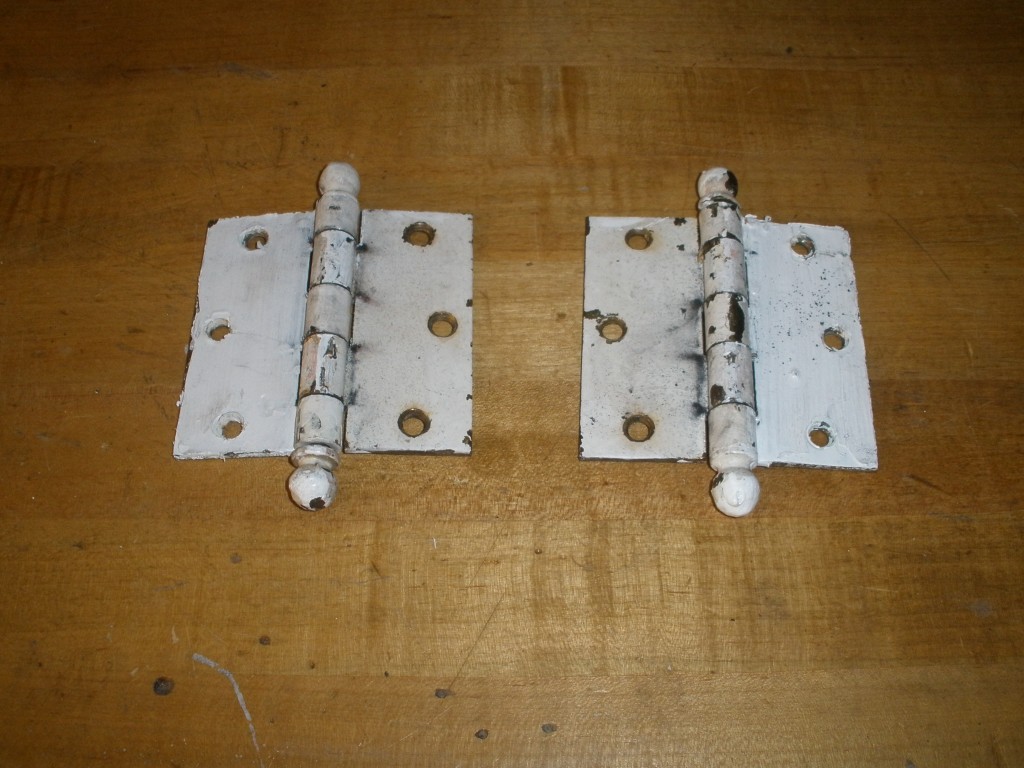 This is how we cleaned them up.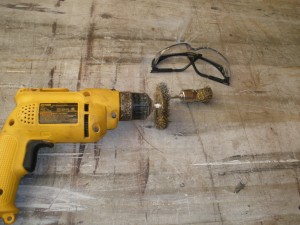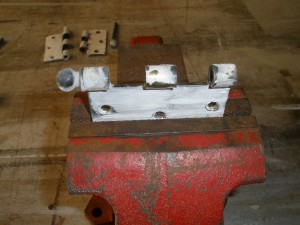 Make sure to wear safety glasses when using any power tools.
We used an old metal coat hanger to make a hanging rack for the hinges for painting and drying as seen below.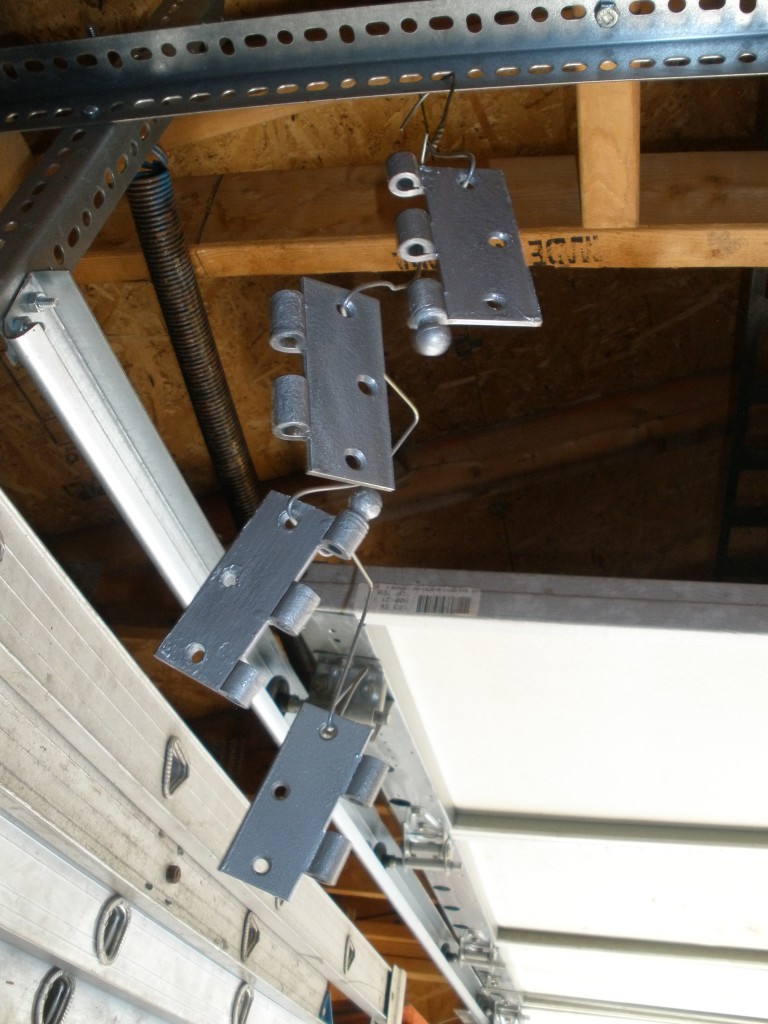 After only about 4  hours of work, we refinished 4 doors with trim on 1 side only, 3 closet door, 4 door handles, & 4 sets of hinges for a  a total cost of $ 99.22.
The cost breakdown is: $47.28 for the trim 10 pieces and $51.94 for 13 can of black paint & 1 can of silver paint.
Here is how the doors look now.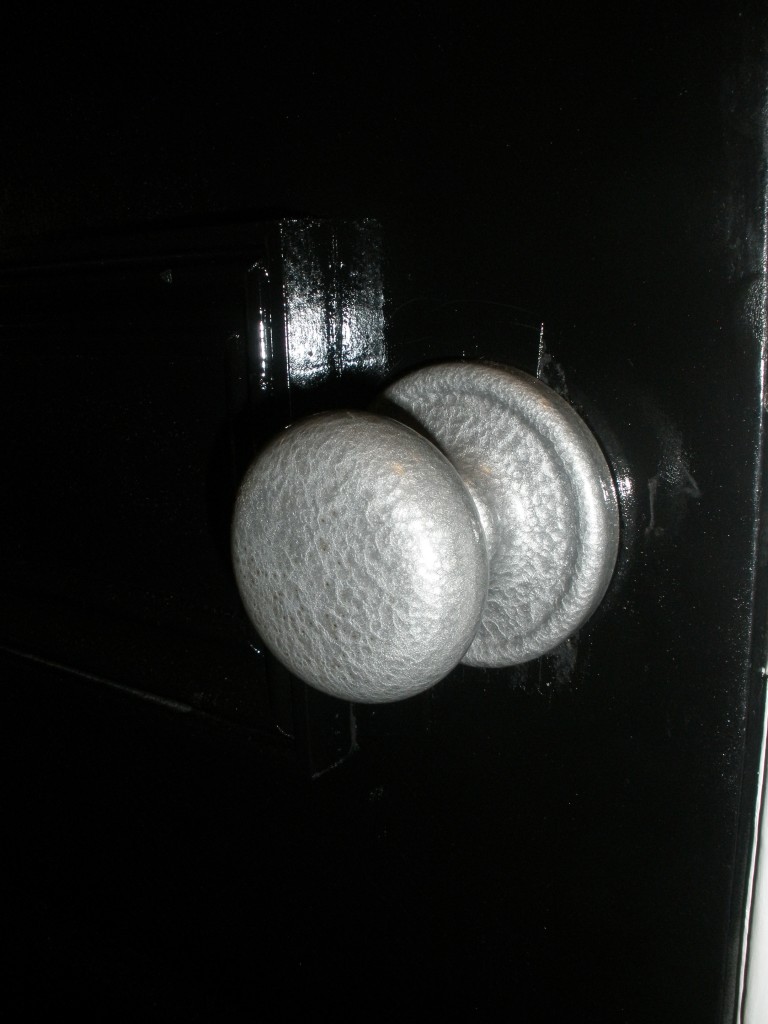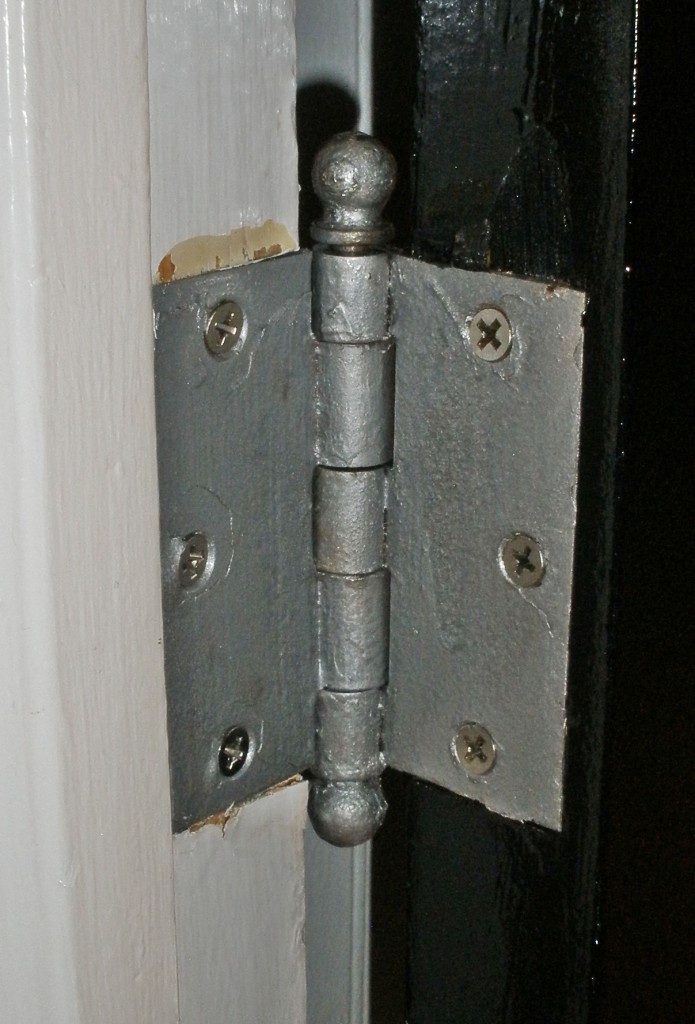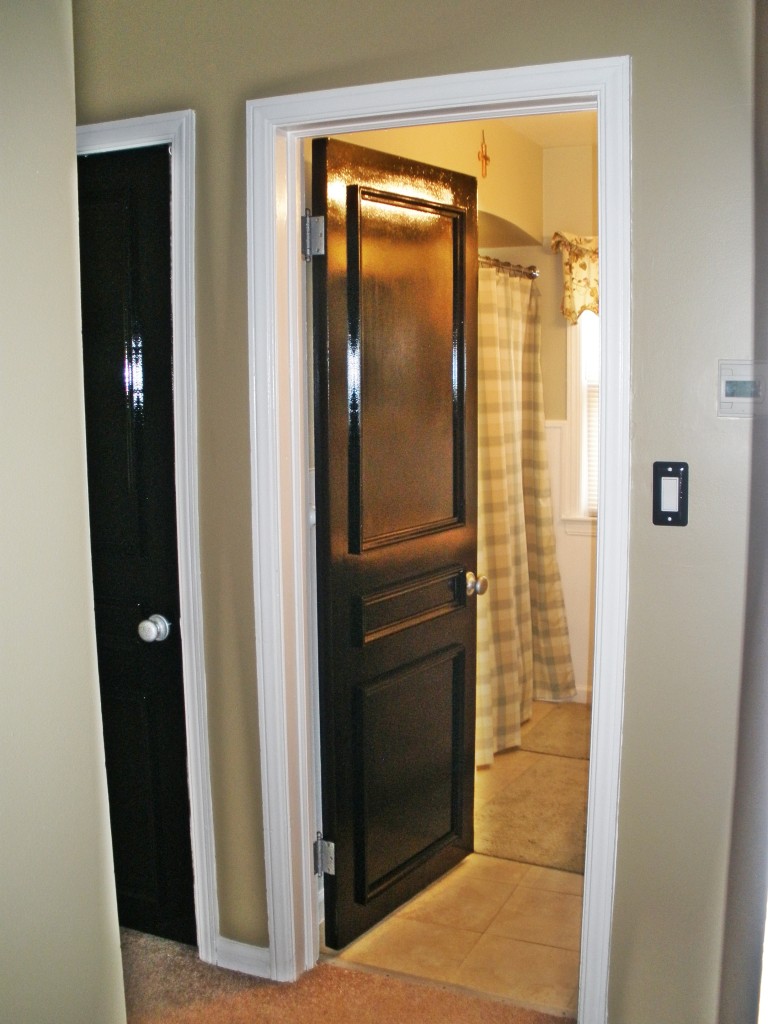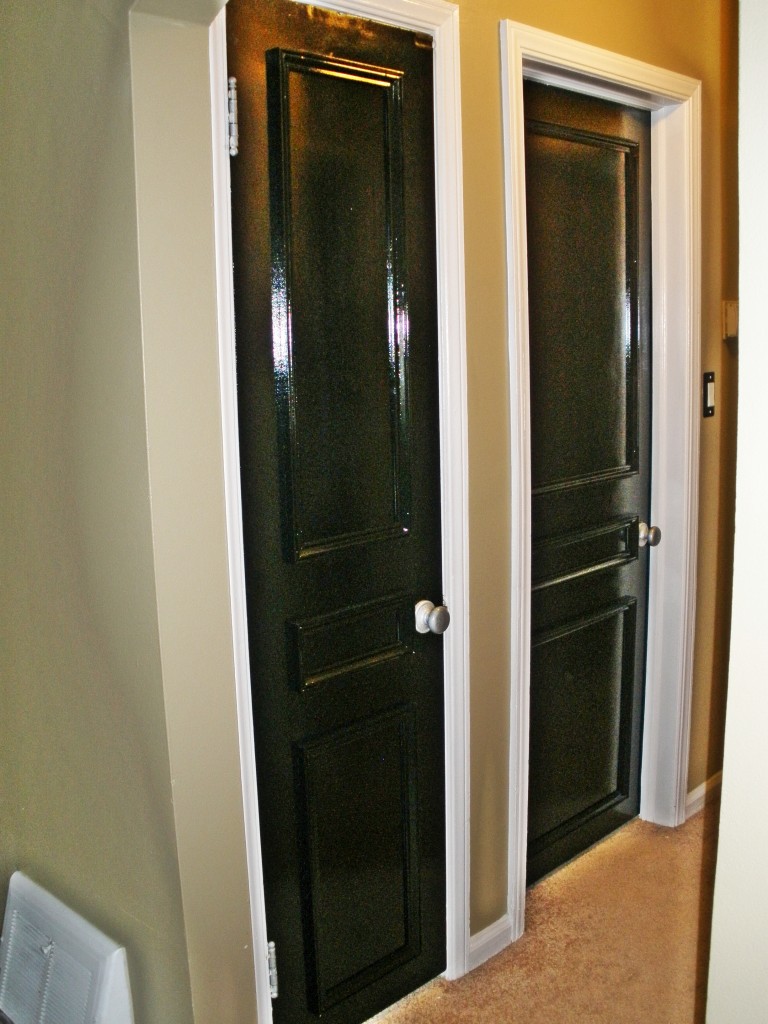 We hope you enjoyed this article and please leave us comments to let us know what you think of the work.

Help Out Home Information Guru by Following Us On: FaceBook, Twitter, & Pintrest
Chcek out rest of the Corliss Home Projects to see what else we have done at home this year. Click Here!