Window treatments can make all the difference in the feel and function of a room
Choosing how to finish your windows can be an expensive and confusing project. I will go over many of the different choices and approximate cost of each. Discount window treatments can be found in many different places from on line shops to discount stores. Shop around before you choose and make sure that the prices are fare for the items you are buying and make sure the store has a good return policy in case you do not like then items after you install them.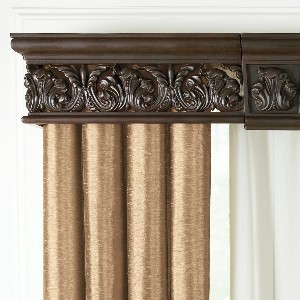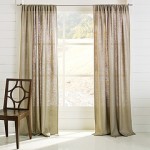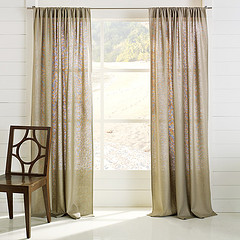 Curtains/Draperies Window Treatments: Curtains are known as the main design staple in a finished room. They help frame out the window, add color and design, and they control your light and privacy. Curtains are usually stationary mounted and are normally not lined. Draperies on the other hand are usually mounted to one or both side of the window and they can be closed for light control and privacy. Draperies are normally thicker and lined.  Both types very in styles, finishes, colors, textures, sizes and quality. For rooms that are more formal it is common to use draperies and rooms that are more contemporary or modern to use curtains. Length of the curtains or draperies is usually determined by the mood you are creating in the room. A more formal setting generally calls for longer styles and more relaxed design calls for shorter styles. Both types of window hangings can be attached in many different fashions depending on the style that you like. You can use a rod pocket style curtains, tab top or ring top style curtains, or newer style grommet top style products.
---
Additional Articles You'll Also Like:
Article: $500 or Less Room Makeover
Article: Kick Home Improvements Up A Notch With Eclectic Home Decor
Article: 3 Terrific Home Decorating Ideas On Any Budget
---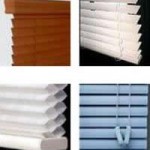 Blinds/Shades Window Treatments: Blinds are so versatile now days that I could fill many articles just on them. Here are the very basics. Blinds can be made of many different materials; Aluminum, vinyl, wood, bamboo, and fabric to name a few. These window covers come in many different orientations also such as; Roll up, Venetian style, and vertical blind. Next they can be made in numerous different shapes and sizes to fit any window. Blinds can be used by them selves, with a window cornice, valance, curtains or draperies. Different verities are available for most all room fashions and decorations. Most all shades today are made of either fabric or vinyl and are in either Venetian or roll-up style.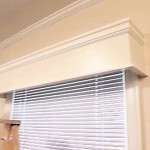 Cornices/Valances Window Treatments: Both cornices and valances serve the same general purpose to top off the curtains, to hide the hanging equipment, or to plainly top the window by them selves. The difference comes in the materials to make these items. Cornices are constructed of all sorts of different materials from structure style cardboard, to wood, to Styrofoam and even metal or different objects. Some are fabric covered and others are constructed of different items. This is an area that you can use all kinds of imagination and put together something really cool. Valances are generally constructed like short versions of curtains, normally about 12" high and are hung on a curtain rod.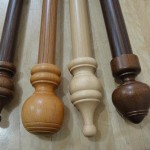 Curtain Rods/Accessories Window Treatments: Curtain rods and accessories can be purely functional or decorative depending on your style. A lot of formal style set ups tend to use rods and accessories that are hidden so the beauty of the curtains shows off more. In a more contemporary setting you can use simpler curtains with a decorative wooden rood and curtain rings. This allows you to still have a lot of design elements included but you can use less expensive draperies. Decorative tiebacks can be used to swag you curtains in the middle to one or both sides of the windows. Also, you can dress up your curtain rods with "finials", decorative end pieces to enhance the look of the rod.
Spend some time really looking at the different options for finishing your windows. Make the right choice and a little investment will give you many years of beautiful window treatments.
There are many choices of window treatments available today at an affordable price. Make sure you put window treatments near the top of your list of items to think about when decorating a room, just after finishing the walls. Window treatments will accent every design and at the finishing touches needed to any room.
By: Michelle Corliss

Help Out Home Information Guru by Following Us On: FaceBook, Twitter, & Pintrest