What are sump pumps?

A sump pump is a relatively small appliance installed in the lower part of buildings, or homes. It is essentially a piece of equipment that is put in low-lying areas to pump out water. The purpose of a sump pump is to eliminate or reduce the risk of flooding. Because of their ability to remove water that has accumulated in a basement or underneath a building, these pumps are commonly used in areas prone to flooding.
How does it Work?
Sump pumps are installed in a sump pit, which is a hole that was dug out in the lowest portion of the home. Water gathers in this pit when there is excess rainfall, or some other even occurs that would typically cause flooding. After it is activated, the pump's purpose is to remove the water from the pit to make room for more and to avoid an overflow. Most sump pumps work automatically and the pump becomes active when the pressure in the pit reaches a certain level. At this point, water will flow towards and up the pump by centrifugal force.
Types of Sump Pumps
The two most common types of these sump pumps are the submersible and pedestal varieties. Submersible sump pumps are actually located in the sump pit, this type of pump sucks up the water from the bottom of the pit. Pedestal Style sump pumps are less expensive options. This pump sits outside of the pit and the water is sucked up from the top of the pit. Additionally there are manual or automatic sump pumps. The automatic sump pumps are recommended because the water will always clear before it is too late. Manual pumps are more cost effective but are inconvenient to switch on and off.
---
Additional Articles You'll also Like:
Article: Do I Have A Sewer Drain Clog?
Article: The Most Efficient Solution to a Clogged Kitchen Sink
Article: Searching For A Trustworthy Plumber? These 5 Essential Ideas Will Assist You
---
There are many different variations between different models, even those of the same type. For example, the amount of horsepower in the pump may vary. Determining how much horsepower is necessary for your needs depends on how often flooding occurs and the degree to which moisture is a problem in your home. Some other features and variations to consider include cord length, pump pressure, backup systems, and whether a warranty is included.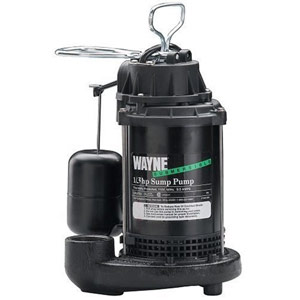 Determining if your Home Needs a Sump Pump
Evaluate the climate in which you live in. If a typical day is sunny and dry, a sump pump may not be necessary. If your home has never flooded before, but has a musty smell, then consider installing a sump pump. The smell may be caused by mold that grows because of dampness. Even if there has never been standing water in your basement, this does not mean that moisture is not getting through and compromising the health of all people living in the house.
Beyond moisture that may condense and accumulate, you might also consider a dehumidifier to remove remaining moisture still present in the air. The location of your home is also a key component, if you live on low or high land. Obviously, low land is more prone to flooding, but flooding can happen anywhere. Remember that just because there has not been a flood in your home before, that does not preclude one from occurring in the future.
Back-up Options for Sump Pumps
Since they run on the electricity from your home, the  pump will not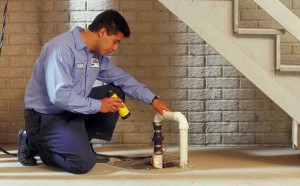 run in the event of a power outage. Some models of sump pumps feature a rechargeable battery as a backup energy source, which can be a great help in these types of circumstances. There is also the option of installing and alarm system that will indicate if the water level begins to rise, or the pump stops functioning properly.
Sump pumps are relatively small appliances installed in the lower part of buildings, or homes. It is essentially a pump put in place to pump out water. The purpose of sump pumps is to eliminate or reduce the risk of flooding.
By: Nicolas DAlleva
Watch this video to learn more about sump pumps:
Help Out Home Information Guru by Following Us On: FaceBook, Twitter, & Pintrest