Make home security an important part of your home safety plan
There are several reasons why homeowners will sometimes opt for changing their garage door code. One of the most common purposes of this is to ensure security and protection. We all know that nowadays, a lot of people with bad intentions will just sneak into our houses and implement their awful plans. That is why we have to be very careful in our security systems including the door codes.
---
Additional Articles You Also Like:
Article: 5 Easy Steps to Increase Your Home Security
Article: Home Security Camera Systems For Greater Security
Article: Reasons Why You Don't Want to Live Without A Burglar System
---
The market offers several styles and kinds of doors with different form of locks. Each year, there are new updates being introduced to the market when it comes to designs, styles and color.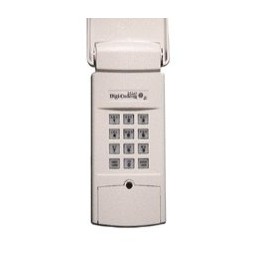 As a shopper, you must always consider the quality and materials being used before purchasing the door of your choice. You can also use the Internet to read some product reviews from previous customers. This will help you know the item better. Here are some of the reasons why homeowners want to replace their doors as well as the code.
Changing the door codes can actually increase the security level of your garage. Be reminded that doors could be drilled easily compared to metals. Replacing your door codes can mainly increase the security level of your garage. Thieves are taking advantage of wooden doors since they can be easily broken unlike the insulated metal that needs a lot of effort before they will be able to enter. Make your home a place of sanctuary by ensuring that your door codes remain confidential to all authorized family members. You can reprogram it anytime you like or as necessary. All you have to do is to follow some steps carefully and with a lot of confidence that you will be able to make it.
The first thing that you should do is to clear your current codes. There is a proper way of clearing the existing code with the help of another person and a remote control. You must look for the main motor and locate the learn button that holds the appropriate information. As you hold it for about eight to twelve seconds, a light emitting diode will come out. It is a clear sign that the old code has been deleted or removed.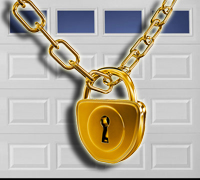 Secondly, it is now the right time for you to choose for a new set of codes. You have to be very careful in choosing the number combination. Make sure that it won't suggest anything about your personal profile that could be found anywhere such as your birthday, anniversaries, you wife and kid's birthday, and so on. These combinations could be easily guessed and traced by anybody especially those people who are close to you. Therefore, never use numbers that are related to your personal or family profile.
Thirdly, be reminded that after you have seen the light from the light emitting diode; enter the new codes in time. You have thirty seconds to enter the new set of numbers with the use of your remote control. Never let anybody use the remote control. Keep it in a safe and secured area. Once it is missing, then do not hesitate to change your door codes again and undergo the same process.
There are several reasons why homeowners will sometimes opt for changing their garage door code One of the most common purposes of this is to ensure security and protection
By: Caroline N. Moon
Help Out Home Information Guru by Following Us On: FaceBook, Twitter, & Pintrest
Watch this video about how to reset your garage door security code: