It can be so easy to get stuck in a rut when it comes to your garden furniture. The old plastic patio furniture has lasted you for a few years and you are so used to it that you haven't realized that it is old and shabby and let's face it, not very comfortable anymore. This summer you envision a garden fit for entertaining your friends and having garden parties. So why not be a bit imaginative and find some inventive garden furniture.
---
Additional Articles You'll Also Like:
Article: How patio Design Can Add Valve to Your House
Article: What You Need To Know About Hardscaping
Article: 7 Ways to Create Private Deck Spaces
---
 Garden Furniture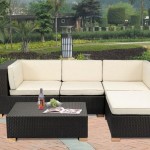 You could have a lovely patio area complete with cushions, sun loungers, and of course a lovely dining area that the whole family can enjoy. If you don't have a signature styles then don't be afraid to mix things up and add a bit of color and different textures. There are no strict rules when it comes to the garden as long as it is a place that makes you happy and relaxed and a place that you enjoy spending time.
 Railway Sleepers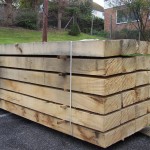 A great and inventive way to add a bit of character to your garden is to create features using reclaimed railway sleepers. These sleepers are durable and long lasting and can give your garden either a lovely rustic feel if you use old ones but a fresh and contemporary feel if you like the newer look ones.
There are so many things that can be done with sleepers and they are relatively easy to use if you have the right tools. You can create features such as flower beds, dividing walls, and you could even create your own garden furniture out of them which would create a great talking point amongst you and friends.
If you have children but don't want your garden overtaken with tacky colored plastic then you could use reclaimed railway sleepers to create things such as sand pits for them to play in or you could even fashion some stylish outside storage to hide the toys when the kids aren't using them.

 Patios and Decking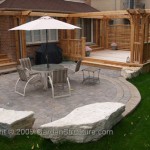 A really simple way to spruce up your garden is to separate it into different sections and focus on one section at a time. Creating a patio is a great way of creating a multi-purpose section of your garden.
There are many different types of patios and decking that you can choose from and they can be as big or small as you like, meaning that you can even have a nice useful and compact patio area even if you only have a small garden space to work with.
Once you have decided what sort of decking or patio you would like in your garden all that remains is to decide how to make the very most of it. An alfresco dining area perhaps or a place to lounge in the sun, the possibilities are endless.
 Outdoor Cooking Area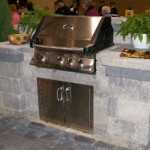 As soon as the sun finally makes an appearance the first words on everyone's lips is usually "Barbecue." This year you could really go all out with your al fresco dining and have the outdoor cooking area that makes your garden the place to be this summer. You can build an area that will easily fit the barbecue or grill into and position it in such a way that it keeps smoke and smells away from guests.
If you don't feel that you can build your own barbecue area, there are many on the market that you can buy that work just as well. It all depends on how much you are willing to spend and the effect you want for your barbecued food.
If you are looking out of the window and wondering what on earth you are going to do with your garden this summer then we have some ideas that might give you the inspiration that you really need.
For more information on Railway Sleepers visit timberclick.com/railway-sleepers.html
By: Timberclick
Help Out Home Information Guru by Following Us On: FaceBook, Twitter, & Pintrest