Decorating your home does not need to be expensive; just creative
It is probably time to modernize your interior decorating. A remake of your home's interior can become expensive. If you're struggling with stretching your dollar, then becoming a bargain hunter is your next step. You will need a bit of patience and will need to spend a bit of time in the process, but there are some excellent deals out there that will help you give your home interior a makeover at an affordable price.
---
Additional Articles You'll Also Like:
Article: $500 or Less Room Make Over
Article: 3 Terrific Decorating Ideas On Any Budget
Article: 10 Tricks to Save Big Money Redecorating Your Home
---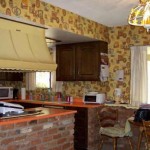 When you are hunting for decorating bargains, be sure that you buy items that have some value instead of frivolous purchases that you will regret later. For instance, you might come across a great piece of antique furniture that you think will look elegant once you've reupholstered it, only to find several years later that it is still sitting in your garage and on your husband's "honey do" list.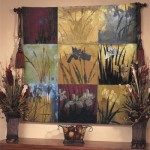 Favorite decorating haunts for bargain hunters include second hand furniture stores and discount stores. If you spend a bit of time at these stores, you might discover some fantastic discounts on furniture, linens, accessories, and the like. You can even find decorating bargains on household electronics such as wide screen televisions and stereo systems. If you are buying discounted household electronics, make sure that they are in usable condition. Ask the store owner to let you plug the appliance in and test it out. If not, the reason the item is so cheap might be because it does not work. The last thing any of us wants is junk and clutter in our homes, so buy your bargains with care.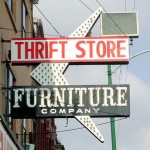 Another favorite destination of seasoned decorating bargain hunters are yard sales, flea markets, auctions, and estate (probate) sales that are usually run by private individuals instead of commercial businesses. Sometimes these sales offer nothing but obsolete junk, but with persistence, you can find some real gems. Estate (or probate) sales sometimes have the best offerings, particularly if it is a well-to-do person who passed away and the heirs are eager to sell things off. You can find nice artwork, furniture, linens and more at these types of sales.
New decorating items can also be found at discount sales … and some of them are a source of affordable interior decor items at their regular retail cost. For instance, if you want to update your furniture today and want the ability to change it without having to spend a small fortune in the near future, futons are an excellent deal. Not only are they space savers because they can be used as either couches or chairs by day and beds at night, but there are hundreds of cover styles available at affordable prices. For example, if you create a floral design with your futon today, you can easily change it into a solid color with colorful throw pillows tomorrow, next month or next year. This offers a lot of versatility when it comes to interior decor.
One aspect of decorating work that bargain hunters may forget to consider is the cost of labor. Labor can include services such as painting, knocking out walls, installing light fixtures, carpet cleaning, and the like. Except for furniture and flooring, the cost of labor may be the highest factor in your home decor plans. Bargain hunting for labor is a bit different from bargain hunting for actual physical items. You might think you can save some money by hiring your best friend's cousin who will work for $7 an hour, an illegal immigrant or some other person offering to do the work at a fraction of the cost, but unskilled workers may end up costing you more money in the long run because of mistakes or poor quality in workmanship.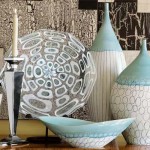 Not only can they help you in avoiding costly mistakes, but the more experienced or skilled worker may end up costing you less in labor than the "bargain workers." This is because they have enough experience to finish the job at a faster pace then the unskilled worker, so you are paying for less hours of work.
If you are ready to jump on your decorating upgrades, set a limit on how much you will spend. Sticking with your budget is a form of self-discipline that should be exercised throughout the interior design process.
About the Author
Urbain is a do-it-yourself type of interior decorator who's experienced plenty of mistakes! That old antique bedroom set bought for a bargain finally went to the Salvation Army and has been replaced with contemporary futons. Discover how Urbain saved some money with interior decorating by browsing some fantastic futon designs and deals at http://www.futonheaven.com
Help Out Home Information Guru by Following Us On: FaceBook, Twitter, & Pintrest