Apartment decorating can be just as great as any other home
Renting an apartment can be a good financial decision. If you do not plan to stay in the area or a long period of time or if you simply don't want to deal with the costs of upkeep associated with home ownership, renting an apartment just might be right for you. At the same time, many apartment renters find it difficult to make this space feel like "home." This is particularly true if your landlord is very strict about the type of decorating you can do within your space. With these simple tips, however, you will get your apartment feeling like home in no time.

---
Additional Articles You'll Also Like:
Article: $500 or less Room make Over
Article: Kick Home Improvement Up a notch with Eclectic Home Decor
Article: 3 Terrific Decorating Ideas on any Budget
---
Creating New Rooms In Your Apartment
One way to personalize an apartment and to alter its appearance is to find ways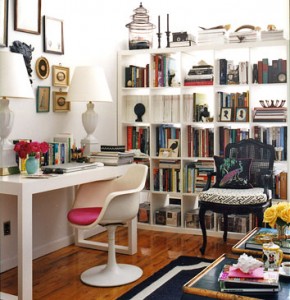 to divide larger rooms into smaller ones. This can be easily accomplished with folding screens, which are available in a wide variety of colors and designs. Not only can you create more rooms when you buy these dividers, you can also choose one that suits your personal style. If you are feeling creative, you can even buy old doors at a flea market and then decorate them yourself with wallpaper, fabric, or paint.
If doors aren't your thing, you can separate a large room with a sofa as well. With this trick, you can create a dining area and a sitting area all within one room while still making them appear separate from one another.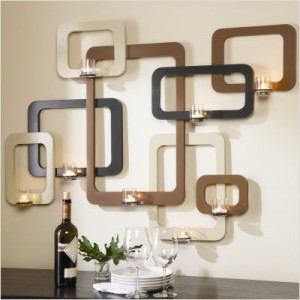 Having Fun with Cabinets
You can also add a personal touch to your apartment by turning your attention to your cabinets. The cabinets in your space will likely have plain and basic knobs, but you can easily change these out with something a bit more decorative and suiting to your personal style. Just make sure to hang onto the original knobs so you can replace them when you move to a new apartment.
You can even remove the cabinet doors and buy something more suiting to your style. Again, these can be easily replaced when you move out of the apartment. So, even if your landlord is a bit strict when it comes to redecorating, this little trick should still be perfectly acceptable.
Making Changes to Floors and Walls
Although you may not be able to tear out the carpet or repaint the walls in your apartment, you can still make some changes to the way these parts of your rooms look. For example, you can attach flat sheets to your wall with Velcro or you can even make wall forms that fit snugly against your walls. For your floors, area rugs can make a big difference or you can simply make your own rug with carpet samples in order to create a new look.
It's the Little Things That Make All of the Difference
There are many little things you can do in your apartment to help make it more personalized. Attaching a stylized fabric skirt around your wall-mounted bathroom sink, for example, will add storage space as well as help you create a new look in your bathroom.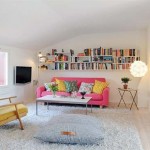 Artwork and plants can also go a long way toward personalizing your space. You can hang pictures in your apartment without putting holes in the wall by hanging lightweight art from fishing lines that are tacked into crown molding. Or, you can display your art on easels or on shelves and consoles. The same is true of plants, which can add variety to your apartment while also helping to keep the air clean.
With a little imagination and creativity, you can make your apartment more personal while creating a look that is truly unique and special to you and your taste.
About the Author
Eric Bramlett is the broker & co-owner of One Source Realty in Austin, Texas. Eric currently manages his Austin Leasing Agent Guide, his Austin Apartment company's website, & his Austin Apartment Locator Guide.
by: Eric Bramlett
Watch this video for more tips about How to Personalize Your Apartment:
Help Out Home Information Guru by Following Us On: FaceBook, Twitter, & Pintrest