Quick hacks which are very cheap to implement in decorating the house!
Have you recently shifted to a new apartment? Have you just bought a new house and were wondering about decorating it in a cheap yet effective way? Do you want to get a new look for your old home by spending a little amount of money? If you said 'YES' for any of these questions, let us tell you that you have landed at the right place! We'll tell you about 10 awesome tips that will not only help you decorate your house in a beautiful way, but will also help you save money on the same!
---
Additional Articles You'll Also Like:
Article: Kick Home Improvement Up a Notch with Eclectic Home Décor
Article: Become a Bargain Hunter and Stretch Your Interior Decorating Budget to the Max
Article: 3 Art Projects For Instant Wall Art
---
Check Out Discount and Resale Stores for Used Furniture – This is our first and the most important tip for help with decorating your house in an impressive way! Furniture plays a significant role in the beauty of your dwelling place. Buying used furniture that is available in good condition is an easy and cheap way to add new furniture items to your house. Check online or offline shops for used furniture. Buy sofa sets, tables, book shelves, chests, drawers and much more at such stores!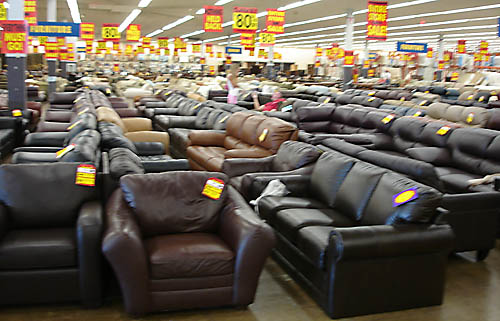 Get Creative and Create Your Own Artworks – If you have a creative bend of mind, why not prepare your own artworks? Take some glass bottles and paint them into your favorite mode. Use these colorful bottles as flower vase or candle stands. Prepare wall hangings with the help of old cloths, laces, mirrors, embroidery and other accessories. Using empty egg shells on the edges of cactus plant and painting these shells into vivid colors is also a great idea to prepare display items in a cheap way for decorating your house!
Sew Down Some Cushion Covers, Pillow Covers & Curtains – Re-upholstering the furniture with new covers and materials is also a fabulous way to renew your home in an attractive way. All you actually need to do is to take out some time to sew down your own cushion covers, curtains, sofa covers, etc. You can use printed material, plain fabrics, laces, buttons, fabric paints and much more to get newly made attractive items for your home-sweet –home!
Make Lampshades at Home – Believe it or not but that's true! You can make your own lampshades at home. Spending few hours on net for finding easy DIY lampshades will help you discover amazing lampshade designs that can be made easily with the material available in home only. Use colorful papers, straw, jute, wool and other materials and get unique lampshades for your house. Remember, stunning home-made lampshades add an oomph factor to the beauty of your house!
Change Plumbing Fixtures – The plumbing fixtures in bathroom and kitchen can be counted as decoration accessories in any house. Instead of upgrading the whole look of bathroom or kitchen, you can simply replace these plumbing fixtures with the new ones. A wide range of plumbing fixtures are available in different designs and wonderful finishes. Choose as per your budget and choice for decorating these rooms in style.
Paint the Walls Yourself – You can definitely add a 'wow' factor to your walls by painting the walls yourself. Remember, we are not asking you to paint the whole house yourself but what we are trying to say is that you should paint 2 or 3 walls in your home yourself. For example, if you want to renew the look of your kid's room, paint one wall in their favorite cartoon characters. You may also go for marine themes, starry ceiling or other creative ideas as per the demand of your room.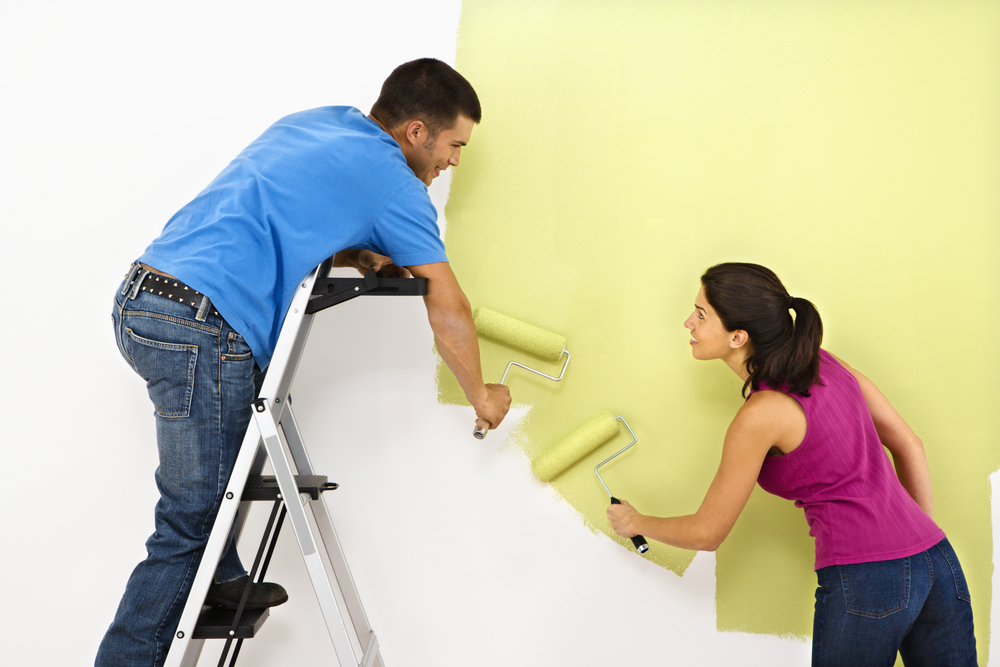 Get Some Plants – Adding plants to your home is a cheap, effective and natural way to decorate your house. Try to collect some plants for your house. You can visit a nursery or can take help from your neighbors who have got good gardens. Choose flowering plants, chia seed plant, seasonal plants, indoor or outdoor plants, etc. Placing money-plants in house is also a wonderful method to decorate your house. If you wish, you can cover one whole wall with money-plant or other climbers!
Make Use of Free Spaces – Convert your free spaces into interesting spaces and corners. For example, if you have got some space under the staircase, you can transform it into a small study corner. Use a walled bookshelf, a small lamp, table, chair, a small plant and you are done! Such ideas do not only look appealing but also enhance the usability of free spaces.
Buy Rugs & Mats – Buying rugs and mats for your house is a small investment that almost everyone can afford. Even if you do not want to buy them for some reason, you can prepare them at home with the help of colorful towels, blankets and baby bedding. Rugs and mats give a new-look to the flooring of your house and make your house look comfortable and warm.
Add Mirrors – Mirrors have always been a great accessory to enhance the attraction of any house. By placing mirrors in your house, you can create the illusion of large spaces. Also, mirrors are available in a wide variety, designs and different budget range. So just choose those mirrors which suit your needs, desire and of course, your budget!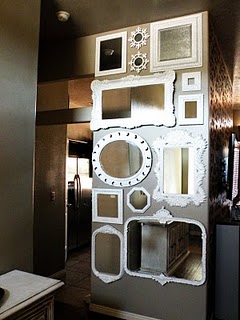 Lastly, we would like to say that decorating a house does not always require big investments. Basically, it depends on how creative you are and how you can make things work with the available materials and budget. So just pick few ideas from the list we provided above and get started to decorate your home in cheap yet much attractive manner!
By: Kavita Goyal
Help Out Home Information Guru by Following Us On: FaceBook, Twitter, & Pintrest