Why is a home inventory so Important?
If you have ever been burglarized or had major storm damage to your home and had to deal with an insurance company you will understand how difficult it can be to prove what you owned for replacement. This is why a home inventory system is so important. Keeping up to date with what you own is invaluable in these situations. We will go through the system of how to inventory your home and how and where to keep these records.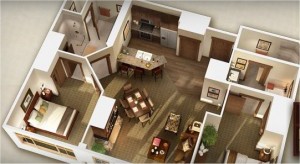 There are many different ways you can create an inventory. You can simply write down all of the information in a notebook, you can use a spreadsheet to document your items, or you can use any one of many software packages available for use, some with a cost and some are free. Personally I use a free software package call, "What You Own – Home Inventory". This is a good software package for the beginner. Other software packages also include; Home Manage 2011, Home Inventory Pro 2011, and My Ice Plan.
---
Additional Articles You'll Also Like:
Article: Home Ownership Cost Fact Sheet
Article: Easy Steps to Increase Your Home Security
Article: Top Tips For Buying The Right Home Insurance
---
This task can become quit time consuming so it is best to break your home down in to small spaces and take your time. Start with one room at a time. Use a digital camera or video camera. Take pictures of everything in the room. Record all information about these items including; size, make, serial number, model number, original price, and receipt if you have it. For more expensive items you want to include pictures of the serial number plate on the item. Items such as antiques, painting, art work, fine jewelry should have an independent appraisal with written documentation for these items.
After you have completed the inventory of all items in your home including your garage, and storage areas, it is time to enter all of this date in to your system, Organize the date for easy reference and updating at a latter time. Make sure to attach any pictures with each space and all relevant information. When it comes time to enter the date about cost, if you do not remember what you paid, do an internet search and you will probably find the item for sale somewhere with a current price. Start with Amazon.com or Ebay.com.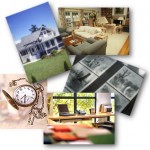 After you have completed the inventory it is very important to have numerous copies. If it is a computer program you can email yourself a copy, store a copy on an internet storage company, or make a back up and store it in a safe deposit box at a bank. If it is a hand wrote copy, go to an office store and make a copy and store in a safe deposit box at your bank. It is very important to update this inventory at least once per year. This of course will take much less time.
Now you are prepared in case anything happens that you need to have this information for your insurance company. This can mean a big difference in how fast you get a claim check and get back to your normal life after a disaster.
Other benefits of completing a home inventory can be; Determine if you have the right home insurance and enough of it and also this process may help you de-clutter areas of your home that you have been over looking for some time.
By: Tom Corliss
Help Out Home Information Guru by Following Us On: FaceBook, Twitter, & Pintrest