It is vital that from time to time you invest a little in your home, to make it better, to have gadgets and gear that will help you have an easier and more comfortable life. However, it is not always the best to just get what comes out and is deemed the best and the latest; you need to first consider what your home needs and whether you will be able to pull it off. Nevertheless, there are technical upgrades your home will be more than happy to have.
---
Additional Articles You'll Also Like:
Article: Flat Screen TV Wall Mounting Installation Guide
Article: Home Theater Setup – How to get Started
Article: Tips on Increasing Your Home Security
---
The simplest of upgrades
Having a thermostat installed means that it will be easier to control the comfort zone in your home, by regulating the flow of hot and cold air. However, with more modern high-tech thermostats you can even specifically set up to cool or heat rooms which will make it easier to keep your home comfortable. On the other hand, with this handy investment, you will be able to save some money on your energy bill, as you will be able to control where and when to heat or cool your home.
Securing your entrance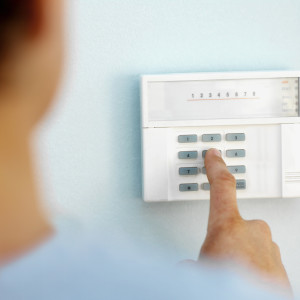 Security is a big issue for any home, but it has never been easier to install key-less entrance systems. They are not only efficient, but they are giving you more freedom and safety; and it also give you the option to forget about losing keys ever again. However, you have to take into account the bulky and in most cases unappealing look of these locks, but if they do give you the security you need, then it is well worth to live with it. Remember that this upgrade will cost you a bit of money, but it will be worth if you can feel safer than ever.
Modern lighting
Nowadays not only can you save money on lighting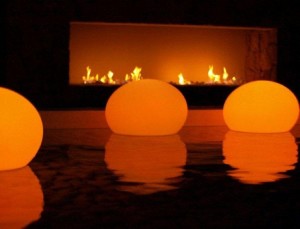 installations, but you can get easy switches that will not require you to get up at all; and for almost all kinds of lamps in your home you can setup whether they should be activated at a set time interval, which will ultimately help you save money and also help you when you need to travel somewhere so that nobody thinks there is no one at home. The best thing is that you can even get lighting which will pulsate with your music, setting the perfect mood.
An extra layer of protection
Installing a whole-house surge protector is important, because that way you will be able to give your home, and your tech upgrades the needed layer of security so that nothing fries during a thunderstorm, or if there is something wrong with the electric grid. However, make sure that you hire a professional to hook your system up, because you will want your home to be perfectly safe. Furthermore, you should make sure to get different ways of protecting your upgrades and to protect your electrical devices; otherwise you might have to visit your repairman a lot in the near-future.
Setting up music
To really give your house the edge in tech upgrades,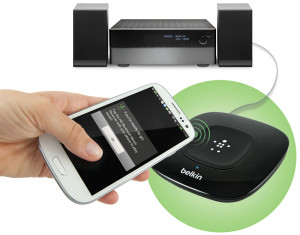 think about installing the latest home audio systems Sydney has to offer; not only can you get a home theater system right in your living room, but it can really boost your music listening experience as well. Not to mention that you will be able to transform your living room into an amazing place where you can invite friends over to have movie nights, or to organize awesome parties.
Tech upgrades for your home
Although there are a lot of upgrades and investments you can get for your home, it is vital that you first get the ones you absolutely need, otherwise you might be spending a lot of money at once, and it might feel like wasting at the time being. However, making sure that you go step-by-step and installing one system at a time, you will be able to slowly but steadily upgrade your home with the latest technological advancements so that you can feel great in your home, and also to make your life more comfortable. For certain installations, it is better to call up a professional who will know exactly how to get it going.
By: Diana Smith

Watch this video for more tech upgrades for your home:
Help Out Home Information Guru by Following Us On: FaceBook, Twitter, & Pintrest