Decortive trim work can showcase your home
Trim work can be used in many different ways. In the pictures on these pages you will see that I have used trim in many ways to create different effects. I will go over a few of the creative techniques that I have used in the past to enhance a rooms look for very little money.
---
Additional Articles You'll Also Like:
Artilce: How to Use Hand Tools Safely
Article: How to Install Crown Molding
Article: Five Steps to make Home Improvement Projects Simpler
---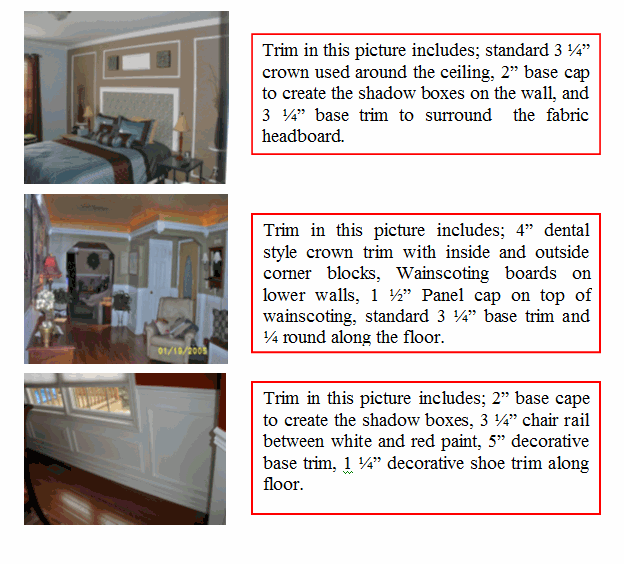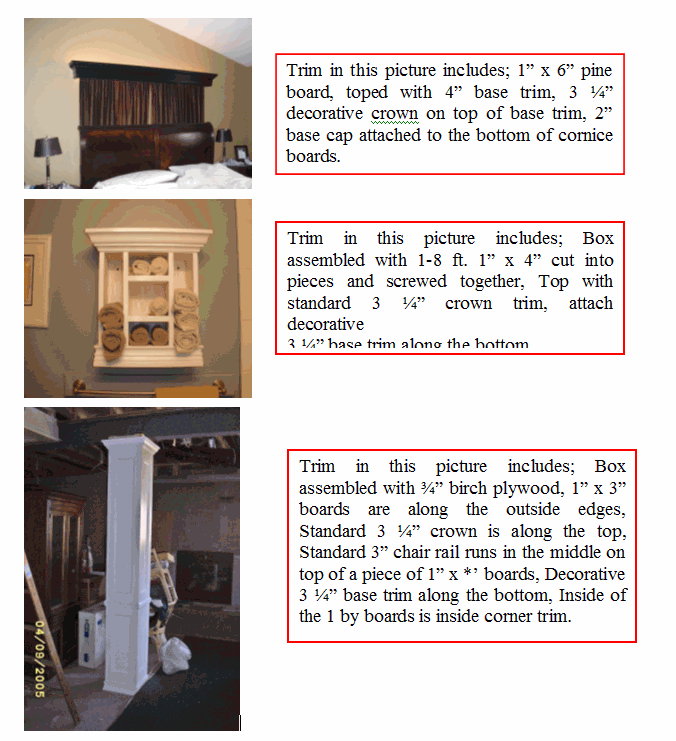 When talking with both real estate agents and clients of my home improvement business all agree that simple crown moldings and trim work through out a home bring a beautiful look and a enorous value when selling your home.
These are just a few ideas of what some trim work and creativity can bring to your home.
By: Tom Corliss

Help Out Home Information Guru by Following Us On: FaceBook, Twitter, & Pintrest