Plantation Shutters can add tremendous beauty and function to your windows
Plantation shutters are well-known for their timeless grace and charm. This type of window coverings are worthy of investment as they offer elegance and classic appearance to your abode. They are energy efficient and provide great level of privacy to your house. They prove as a great design solution for any type of home decor because of their versatility.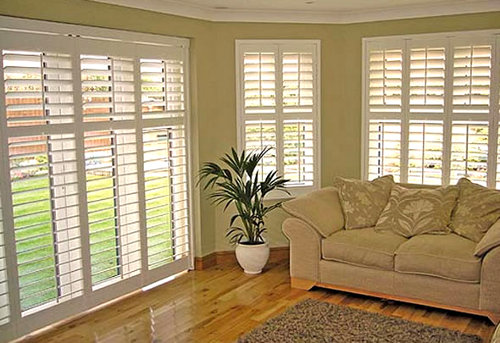 This type of window treatment options is available in wide variety of hues, colors, materials and louver widths. They have attained great popularity and demand among several house owners due to their aesthetics, durability and practicality.
---
Additional Articles You'll Also Like:
Article: Dress-Up your Home with Great Window Treatments
Article: Decorating For Real World Living
Article: Modern Window Treatments Used For Function and Décor
---
Shutters make it much easier to control the amount of light that enters the room. They have very easy cleaning process and if properly cared they can last for years to come. A good thing about these shutters is that their classic elegance and aesthetics breathes a new and fresh life into any home decor. Not to mention they add to the re-sale value and curb appeal of your house.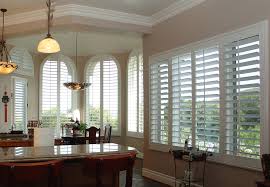 One major reason as to why these shutters prove the best window coverings is that they can be made custom-fit for every shape and size of window opening. When installed in a proper way, they can bring down soaring utility bills to a great extent by resisting the cold wind of winter and heat of summer.
If you are thinking to buy plantation shutters or full height style shutters, then you should consider certain vital things to zero-in the best one:
 

Longevity – Always prefer to shop for qualitative and durable plantation shutters. They are constructed by making use of different wooden materials namely maple, teak wood and mahogany. The best thing about this material is that it is resistant and stable to extreme weather conditions.
Design – You can either opt for ready-made design in shutters or get them customized as per your specific requirements. At the time of deciding about pattern and design for plantation shutters, you can choose the best one that suits your choice. The most commonly recommended ones are indoor plantation shutters with simple design as they prove very versatile for house that has large windows.
Quality – Opt for shutters made from quality material. Never compromise on quality factor of window covering options. By opting for quality shutters for your house, you are sure to get the best value for your investment.
Research – Conduct an online research to get an idea about different types of window covering options offered in both offline and online market. Take into consideration the design of your house at the time of taking a look at online collection of plantation shutters.
Divider Rails – With divider rails, you can keep the lower portion of the panel louvers closed. This in turn provides privacy to your house and allows you to keep the top portion of the divider rails to allow some amount of light to enter into your room.
Hinges – You may have choices of paint colour and metal colour hinges such as stainless steel, nickel plated, antique brass, etc. Opt for one that suits your choice.
Thus, these are the essential things to consider at the time of selecting plantation shutters for your house.
Author Bio
Daniel is a professional writer and interior designer. He often writes about interior decoration projects and house re-modelling jobs. He provides unbiased reviews on various window covering options and also provides useful tips on buying the best full height style shutters.
What this video for more details about selecting plantation shutters
Help Out Home Information Guru by Following Us On: FaceBook, Twitter, & Pintrest