Understand Your home selling options with a simple lesson about home short sales
In today's tough real estate market with so many people in the position to loss their home to foreclosure other options need to be understood.  A "Short Sale", is one option that many people are turning too. A short sale is when your lender and you come to an agreement that will allow you to sell your property for less then is owned on the property.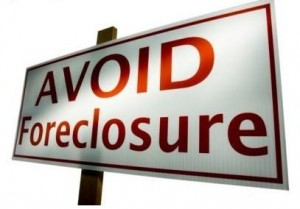 In so many areas across the US property values have dropped so much and many lenders are so back logged with distressed homes that most lenders will agree to a short sale. In a good real estate market it is much more difficult to go this route.
One thing to think about is that some lenders will agree to forgive the difference in amount between what you sell your home for and what is owed, but not all lenders will do so. It is their legal right to try and collect the difference through a deficiency judgment. Every state has different laws about this. Please talk this over with a lawyer about your states standings on these issues.
If you are considering home short sales here are some steps to get the process moving
Contact your mortgage company and talk with the Loss Mitigation Department only. Do not talk with a general customer service representative about this issue. Indicate to the person in the correct department that you would like a short sale package send to you. In this package you will get an application and all of the lenders requirements that you will have to meet. This changes from lender to lender.
Fill out the application package completely. The lender will typically want an appraisal of some sort on the property to determine current value. Also they will want you to include a hardship letter explaining why you can not pay your loan. You will be expect to show proof of all of your current financial status including, all income, all outstanding debt, bank statements, and investment statements.
Send the information back to the lender by certified mail with a signed receipt only. This way you have a record that the lender received your package. Keep good records and write down every time that you correspond with the mortgage company.
If your lender agrees to allow a short sale make sure you get it in writing before you allow your real estate agent to try and sell your home through this method.
Once you have the proper approval, your agent can move ahead and find a buyer. When you get an offer and you agree to the asking price, then the offer is submitted to your lender for there approval. In a lot of cases the lender will come back and ask for more then the asking price if it is to low. Also some lenders will not pay for certain fees and commissions.
 If this all works out and you are able to complete a short sale with your mortgage company you have to remember that they will probably report this to the credit agencies and it will affect your credit ratings and potential to acquire a future loan for at least 2 years. You may also still be responsible for the deficiency in the loan.
Help us out by Following Us On: FaceBook, Twitter, & Pintrest
By: Tom Corliss
——————————————————————————————————————————————————————————————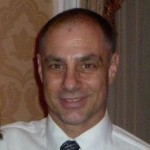 About Tom Corliss
Tom Corliss is a web publisher, internet marketer, and website developer, with 3 current websites, Home Information Guru.com, Home Selling Resources.com, and Simple-Food-Solutions.com. He also runs a home improvement company Corliss Property Enhancements. He has recently completed a new e-Book for anyone wanting to sell their home fast: Home Sellers Handbook
——————————————————————————————————————————————————————————————-
You Should Watch The Rest Of Our Real Estate Videos:
Click Here!
Similar Articles You'll Also Like:
Article: Top Tips for Buying The Right Home Insurance
Article: Home Owners Should Be Active In the Home Selling Process
Article: Buying a House Using A Lease Option
Our Suggested Resources Related To Home Short Sales:
Copyright © 2014 by Tom Corliss All Rights Reserved