Basement walls need insulation for a cozy finished space
Basement insulation isn't a usually a hugely popular topic in the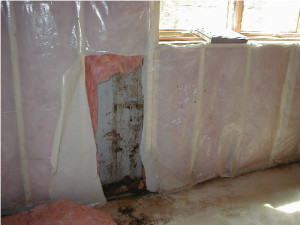 world of home improvement and design, but it's still an important factor if you want to save energy. Whether you're building a new house or making repairs and modifications to an existing one, insulating basement walls in an important step in the process.
There are several common basement insulation methods that can work effectively, but it's always wise to consider a handful of different factors before you decide on your approach. Not all structures are in the same condition and not all basement insulation situations are going to be the same. Take a little time before you begin and you'll be more likely to choose the right basement insulation methods for your project.
---
Additional Articles You'll Also Like:
Article: Basement Finishing Ideas For DIY Enthusiasts
Article: Basement Waterproofing Tips
Article: How to keep your basement free of clutter
---
You'll have to take a look at the basement walls and how they are constructed before you insulate. Factors such as partition walls, uneven walls, cupboards and staircases will all have an influence over what type of basement insulation you choose. These kinds of issues may make using one type of insulation more difficult than another, and since the goal is the have the most effective basement wall insulation possible, it's a good idea to take the time to look. Another factor that's worth considering when insulating basement walls are structural issues with the house. Cracks or bulges in the foundation of the house, or signs of moisture problems will also influence your basement insulation methods. Signs of excess moisture may include dampness, leaks or blistering paint.
Of course, after you take all of the structural factors into consideration, you must also consider the building codes in your area. Choosing a type of basement insulation or insulating basement walls in such a way that doesn't fit the building code is only asking for trouble down the road. Some of the choices of basement wall insulation include rigid plastic board, spray foam or the traditional batting type insulation.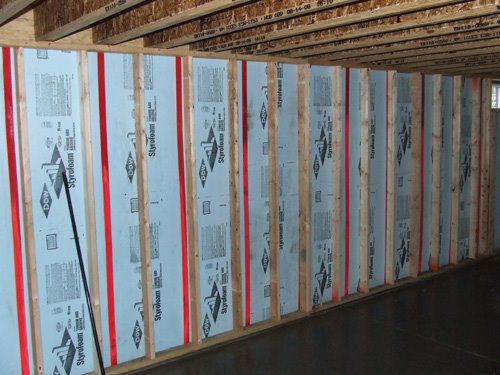 Many people also turn to newer technologies like basement insulation panels. Panels provide for easy installation and are generally considered environmentally friendly and quite energy efficient. The cost of the basement insulation method you choose will also likely factor into the equation before you're done. Not everyone has an unlimited budget, so it's wise to think about all the different house factors, the legal factors and the cost factor before making a choice.
When you're fixing up a house or building, it always makes sense to be as thorough as possible. Insulating basement walls to help keep it cool in the summer and warm in the winter will help save on energy and make it more comfortable for everyone in the house. Not all basement insulation methods work well for all situations, but if you take the time to analyze your specific situation before you start, you'll be more likely to choose the right one. Basement wall insulation should always be on your list of things to do when you're finishing a basement or building a home.
An energy-saving method for insulating basement walls that is easy to install, creates additional living space, and reduces your carbon footprint.
By: Adriana Norton
Watch this video for more information about your basement walls insulation:
Help Out Home Information Guru by Following Us On: FaceBook, Twitter, & Pintrest