The powder room or half bath is the smallest room in a home but speaks volumes
It is a place where you can explore many unique designs.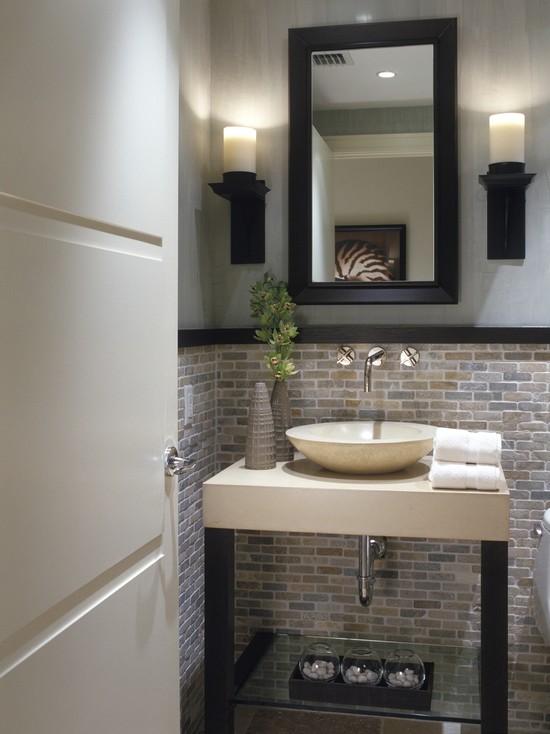 Powder rooms are the perfect place to incorporate materials that are more costly and delicate because the powder room needs considerably less material and maintenance than other bathrooms in your home.
You can try out ideas like choice of color, type of materials and fittings that might overshadow the main bathroom since it is the room where your guests will visit and you will want them to feel really comfortable and pampered in it and you could use it to showcase your personal taste and how you care for your guests. If you are looking to make your powder room a model in terms of design and materials, here are some useful suggestions for you:
---
Additional Articles You'll Also Like:
Article: Bathroom Renovation Tips That Make a Difference
Article: Bathroom Remodeling Secrets on the Cheap
Article: Planning a Bathroom Remodel the Right Way!
---
Invest in an expert renovation of your powder room and decide on your unique style: Since a typical powder room has a size of about 4 feet by 5 feet on an average, you should aim to invest in a professional construction or renovation  and have nice and beautiful accessories with quality fittings in place. You can afford to be innovative without limiting yourself to the styles you can find on the market. If you like, you can dare to be different with the type of gorgeous cabinets you will have fitted in your powder room and you can have works of art and beautiful wallpaper adorn it walls because it is usually less damp with less moisture. Choose your style with the help of your Destin custom home builders and search the internet for help on selecting the right fixtures or simply visit the local bathroom and kitchen showrooms for the latest products.
Important design elements your powder room should have: If you want to be inventive with your powder room design, there are some basic elements that must be incorporated and here are some of these elements:-
1. Floor style and plan
Rich flooring materials like granite and marble are commonly being used for the flooring of powder rooms just the way hardwood floors are also popularly used. You could decide to make whatever floor style you choose flow from the hallway of your home to the powder room in order to create a flow that is natural. Bamboo hardwood floor gives a combination of durability and environmentally friendly floor style that you might want to consider if you are looking to go green.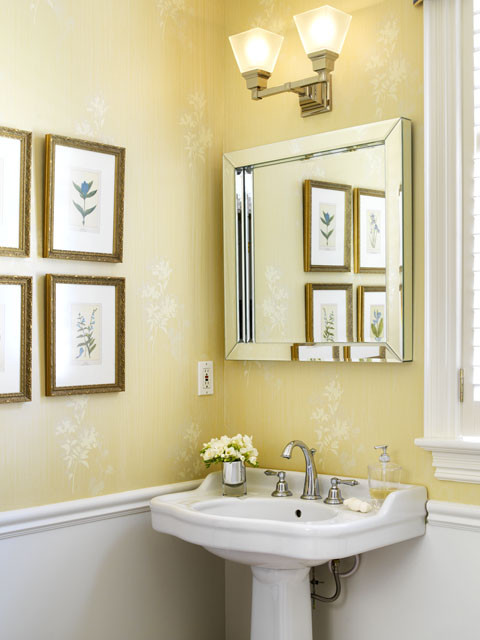 Your professional Destin home builders will be able to create a plumbing and ventilation plan that will fit in with the size of the room.
2. Color style
Materials that have colors like Navy, Chocolate, Merlot and any other bold hue colors will create dramatic effects and impressions for the small spaced powder room to suit your purpose. However, if you are not comfortable with bold hues, you can decide on using light-colored materials to give your half bath a good look.
3. Faucet and sink
The style of faucet and vessel sink your powder room deserves could be traditional or contemporary but just make sure it goes with the theme and the overall design you have created.
Eric Babin, a Destin custom home builder.  For more information on Destin custom home builders contact Babin Custom Builders at  http://www.babincustombuilders.com/
By: Eric Babin
 Watch this video for more ideas about The Perfect Powder Room
Help Out Home Information Guru by Following Us On: FaceBook, Twitter, & Pintrest