How about a warm sunny day relaxing in the yard. Here are my Top 3 options for some outdoor shade
There's nothing more relaxing than sitting down and relaxing during a warm summer afternoon. However, if your patio area has direct sun heating it up, then it can be hard to get comfortable and relax. Adding shade to your deck or patio will make it more comfortable and enjoyable. A fantastic side benefit of adding a verandah or pergola is that your property value will increase.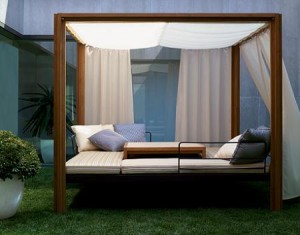 You have a few options available to you when you are trying to create a shady oasis. The covered roof of a verandah will provide you with shade and protection from the rain. A pergola features an open roof that will create dappled shade and allow the rain to stream through. Awnings are the most versatile option, allowing you to open or close them as needed for shade and rain protection.
---
Additional Articles You'll Also Like:
Article: The Benefits of a Fenced In Back Yard
Article: Retaining Walls: 4 Main Types and Their Specif Purposes
Article: What You Need To Know About Hardscaping
---
Awnings
Awnings are incredibly easy to use, and they will add value to your home. Choose an electric version that will open and close, providing you with shade when the weather is hot and warm sunshine when the days turn cooler. They can be placed almost anywhere on your home, allowing you easily add shade where you want it the most.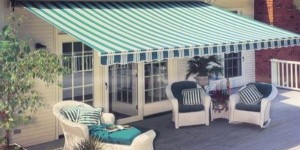 Verandah (Covered Porch)
A verandah (Covered Porch) that circles the house will actually increase property value. The added shade will keep the home cool in the winter, and the covering will keep your porch dry even when there is rain or snow. Your curb appeal will automatically improve when you add this elegant architectural feature to your home. Stormy afternoons can be spent watching the rain fall and sunny mornings can be enjoyed in the cool shade.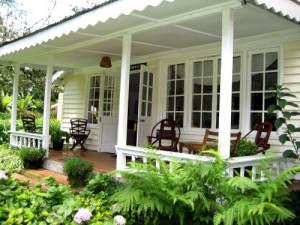 Pergola
A pergola is incredibly versatile. It can be connected to your home, or you can set it out in the yard as a beautiful focal point. The top area is left open, allowing the sun to slant through to create dappled shade. Strips of fabric can be draped along the top crossbeams to create soothing shade and a sophisticated look. Hanging curtains from the sides will transform this simple structure into a garden oasis and private retreat.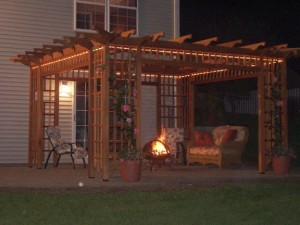 There are many home improvement projects that can increase your property value. Updated kitchens and luxurious bathrooms are a few of the changes you can make that will appeal to buyers. What you may not realize, however, is that you can also make improvements to the exterior of your home. Changing things around in the yard will not only boost your curb appeal and value, but it will also provide you with a more enjoyable living area right outside your own back door. So think of adding these structures to your homes, providing a shady spot for your family to gather and relax. You are increasing your home's value and creating a place where family and friends will want to gather and relax.
Martin Ronnie is an expert in outdoor living solutions providing advice & innovative ideas to help you enhance your outdoor living experience. His advice series focuses on key elements of outdoor living environment from outdoor blinds and artificial lawn to carports, www.australianoutdoorliving.com.au/products/verandahs-and-deckings/verandahs/ >verandahs and www.australianoutdoorliving.com.au/products/pergolas-and-carports/pergolas/> pergolas.
By: Martin Ronnie
Help Home Information Guru out by Following Us On: FaceBook, Twitter, & Pintrest