Sheds can be more then just storage for your home
The classic image of  garden sheds carries the nostalgic memories of a wooden structure that was a sanctuary to the patriarchs of the family. They are either remembered as relaxing in an old, battered armchair, or poring over some gardening or carpentry projects. Those days are, perhaps long gone, but the garden sheds continue to be a part of most homes.
---
Additional Articles You'll Also Like:
Article: Wooden Garden Sheds Can Be An Asset to Your Yard
Article: 7 Ways to Create Private Deck Spaces
Article: Top 3 Options For Outdoor Shade
---
If there is something different, it is only in the fact that garden sheds evolved into more things and functions as a space. These days, these structures, are said to be donning many hats.
·         A space for keeping garden stuff – It is a sweeping assumption, but to this day, garden sheds in places where gardening is still a common preoccupation continues to retain their original uses. These structures are still used in storing composts, plant pots, and keep garden tools and equipment.
·         A place to store all sorts of stuff – These  garden sheds are thought of as a most effective solution for keeping homes and gardens uncluttered. It functions to temporarily hold stuff that homeowners would not want to throw or give away, but aren't used that much. Some examples are equipment and gears for outdoor activities such as bicycle, fishing rods, skis, personal flotation device (PFD), etc.
·         A space to do office work – Garden sheds used to be Grandpa's or Dad's favorite spot to do work in solitude. Some things do not change; these days garden sheds are still used to get some office work done especially with home-based work getting popular these days. When you are working home, you need some semblance of an office environment to be productive. You need to get away from the noise of the kids in the house
·       Project/Work Room – Some projects can entail use of big materials and equipment. Working on these projects can be messy and will leave things strewn all over the place especially when projects take days or weeks to finish. Keeping all these stuff in the garden shed which is unavailable for most people coming and going will keep the clutters from becoming an eyesore. As a space for special projects, anyone with a project can use the shed as a work room.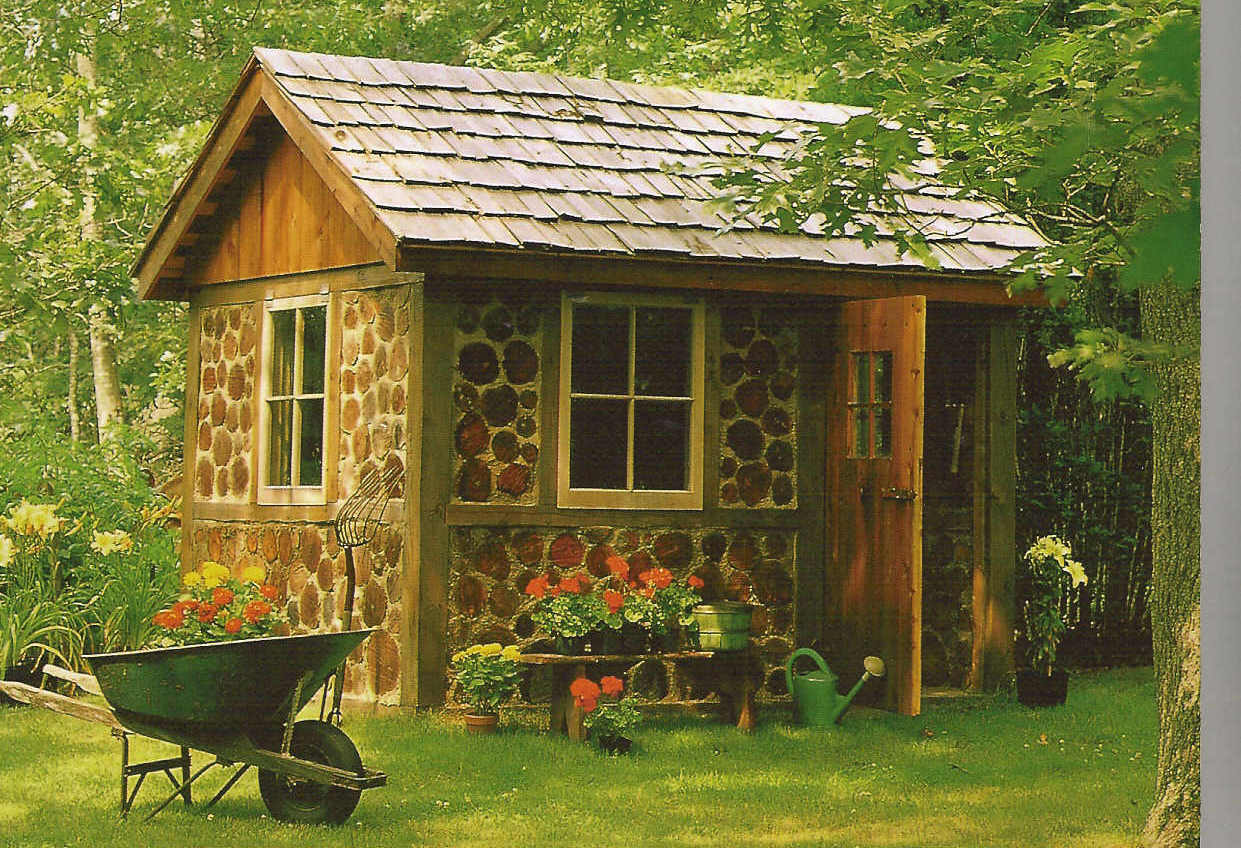 ·    Playhouse for Kids – If you want your kids to have a feel of a childhood like the one you had, you can transform a garden shed into a playhouse or dollhouse for kids. These will give them a space of their own which they can litter with the things they love to play with. Make it a happy shed – decorate them with cartoon characters, flowers, sun, and build miniature furniture that your kids can thoroughly appreciate.
Garden sheds wear many hats and are versatile extensions of your home. Your lifestyle can define its importance as a multi-functional space. Believe it or not, party lovers and teens find these structures cozy enough to hold small parties to their delight.  Others find garden sheds to be just perfect as a home gym shed, a rustic sauna cabin, a games room shed, a reading nook, an artist's haven, and so much more. What is the importance of your garden shed for you?
About the Author
Raquel Merc has mainly contributed about travel and lifestyle. But she's also started writing a variety of articles on home management and parenting since becoming a mother in 2010. Among her recent works feature ideas and insights on food, home organisers, and garden sheds.
Help Out Home Information Guru by Following Us On: FaceBook, Twitter, & Pintrest