An outdoor fireplace can add great function and beauty to any yard
There are countless styles and materials that can be used in outdoor fireplace design. Depending on where you live, there may be limitations you need to be aware of. You'll want to check with your local authorities to see if outdoor fireplaces are allowed, and if so what restrictions or codes must be met. You may find restrictions to how close to other structures wood burning fireplaces may be built, or that only gas fireplaces are permitted. There may be codes pertaining to chimney height and spark arrestors as well.
---
Additional Articles You'll Also Like:
Article: 7 Ways to Create Private Deck Spaces
Article: Building Outdoor Kitchens: The Hottest Trend In Cool Entertainment
Article: How Patio Design Can Add Value To Your Home
---
Consult your local fire department for burn restrictions or permits in your area. Perhaps you live in a neighborhood that has covenants that come into play. It is also smart to check with your insurance carrier to see if your homeowners policy would be affected by the addition of an outdoor fireplace.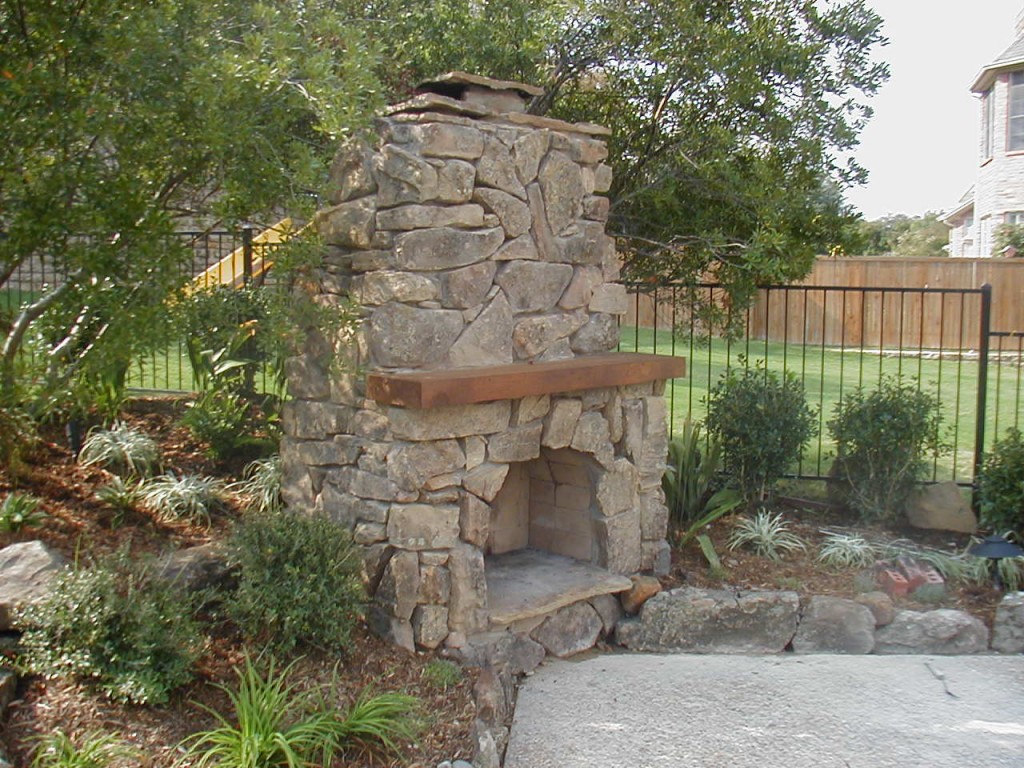 Once you know what your restrictions are, you're ready to look at what you want from your outdoor fireplace. Begin by asking yourself how you want to use your fireplace, in other words, what functions you need. Do you want only ambiance, or ambiance and heat? Do you want to use the fireplace for cooking? If so, baking or grilling? How many people will typically be enjoying your fire? Small fireplaces are typically more intimate and can be romantic, so are more suited for small groups of people. For entertaining larger crowds, you should go with a larger design of both fireplace and surrounding space. Large fireplaces tend to naturally draw people to the front of the fireplace. If your space is large enough and will be entertaining larger crowds, you may want to consider two opposing fireplaces at each end of the space to spread people out. Another option would be to use an open fire pit in the center of your space, so that people can surround the fire.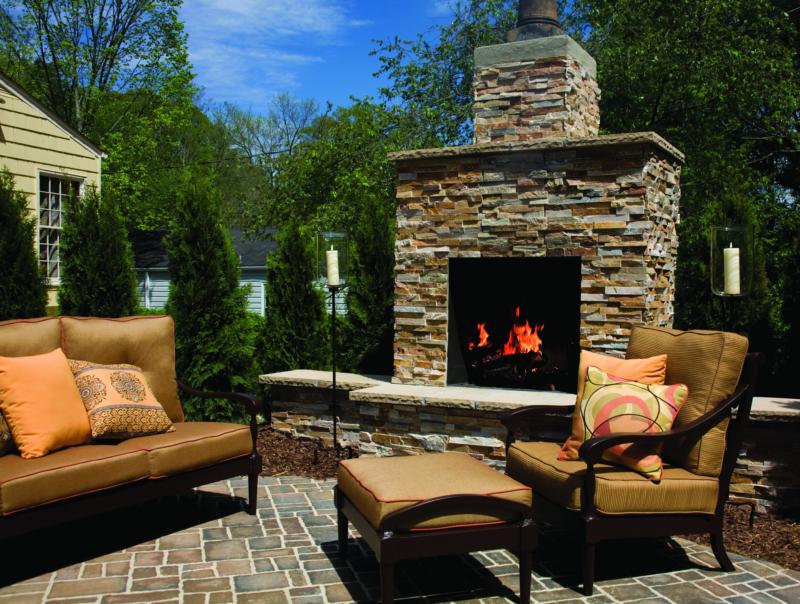 Wood burning or gas? Wood burning fires generally give off more heat and provide a more authentic ambiance with crackling sounds. Smoke is always an important consideration with wood burning fires, and will require a higher chimney to draw the smoke when a traditional fireplace is used. A wood burning fire pit without a chimney, must be located so that prevailing winds ( the direction the wind usually blows) will carry the smoke away from the sitting area. While a wood burning fireplace requires maintenance to remove ashes and such, gas fireplaces require less maintenance. A gas line or propane setup, usually is easier to light, especially in a windy outdoor environment, with little or no smoke, but lack the heat and cackling sounds of a wood burning fire.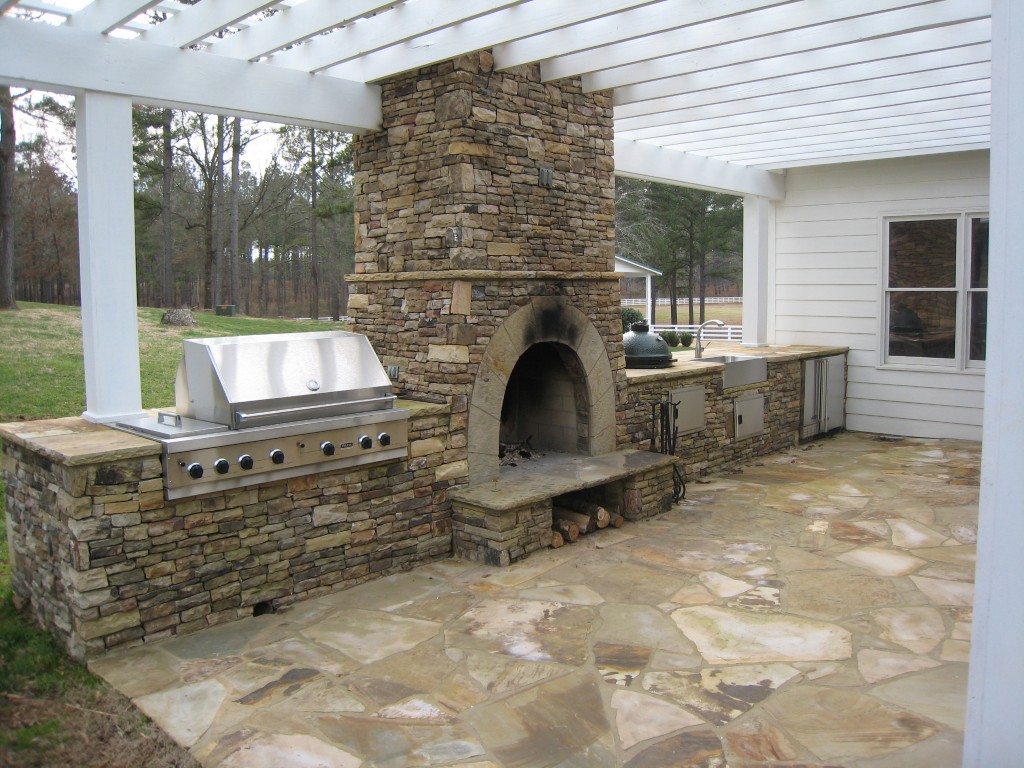 Lastly, you will want to consider the size of your home, yard and the outdoor living space where you will locate your fireplace. Take into consideration your home's architecture and try to incorporate similar lines or features in your fireplace. Traditional fireplaces typically incorporate stone, brick or concrete. Concrete can also be used for a modern look as can granite and other polished stones. Stucco has a more southwestern feel, or if used with tiles can feel Mediterranean. Fire pits and Chimineas also are available in many styles.
For more great information on outdoor fireplace design ideas, tips and consideration, visit my web site here or see my article at http://outdoor-fireplace-design.com/
by: Paul Vic
Help Out Home Information Guru by Following Us On: FaceBook, Twitter, & Pintrest