Seasonal home inspection of roofs is a necessity for proper maintenance
With fall time moisture, drizzle and resulting problems of roofs, leaks and leaking with resultant interior property damage along with issues of mildew and wood rot, roof inspection is a most.
---
Additional Articles You'll Also Like:
Article: Tips For Roof Maintenance
Article: What is Environmentally Friendly Roofing?
Article: New Trend Is Metal Roofing
---
Always it is a case of prevention of roof leaks rather than repairs after the fact. More than one homeowner has forgone replacement of a roof or roofing only to pay much more down the line in extensive home repairs and renovations plus a new roof on their home to begin with as well. Your home owners property insurance may not cover you or your abode's interior furnishings as well and their inherent damage. A pound of prevention when it comes to roof and roofing repairs is worth more than tons of household repairs after the fact.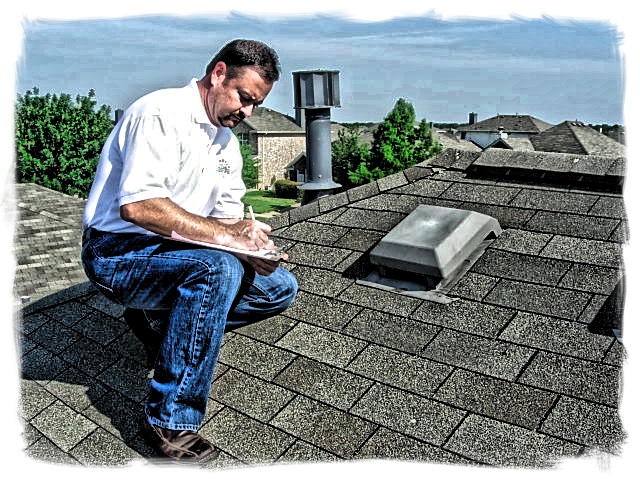 Generally when it comes to roofs two products come to the forefront as the most popular and widely used. Asphalt shingles tacked or stapled on. Look for curling on the edges as the first sign of real new for repair. Once you see the edges of your asphalt shingles in curls it won't be long until you seek to obtain a quote from competent roofing trades professional. Some home renovation and repair authorities will advise you that black colored shingles are best to warm up and melt the snow and ice off the roof in winter time with those blizzards from up north in Canada and spring melt as well will be quicker and faster. Other roofing professionals will tell you the whiter and lighter colors of roofs are preferred. They don't heat up in the hot sun as much, to curl and also heat up your attic and vented attic air.
Another type of popular roof is the tar roll roofing covered with gravel that is installed and rolled onto flat low slope roofs. Pooling of water leading to leaks inside your home can be a property as the water is not set to drain properly with these types of roofing materials. Still if you have a low-slope roof these materials are preferred. They are fairly inexpensive to install, last relatively long and have little maintenance other than noting that there are no bald spots. Still it requires a tradesperson on the roof itself to visually inspect the roofing and that there are no "bald" spots of gravel. Due to the flat nature of the setup these flat toppers cannot be eyeballed from the ground – that is unless there is a handy windows from which to have a peering vantage out.
Two new products, modified bitumen and synthetic rubbers (neoprene based materials) are coming into popularity however in the low slope roofing market displacing the older style tar paper with gravel arrangement. Generally these roofs can be installed professionally by trades people for approximately the same cost and pricing and yet have a longer lifespan overall – generally 25 years at least. This is longer than the anticipated lifetimes of roll roofing with proper maintenance of 20 to 25 years. That is at least 5 years if not ten longer. These newer types' roofs have been used on industrial and commercial buildings with great overall success and acceptance. Now they have moved out of the commercial and industrial only settings into the home residential marketplaces.
Finally slate and tile roofs are perhaps the most attractive and also the most costly and expensive. Unfortunately they can crack and are difficult to repair and replace. They can also be dangerous and hazardous to walk on when wet as they are so slippery when wet. Use great caution when repairing these kinds of roofs. If all the slates have deteriorated. It is best and most wise to stay off the roof totally, not even for a brief inspection, and call and obtain the services of a trained professional roofer or tradesperson.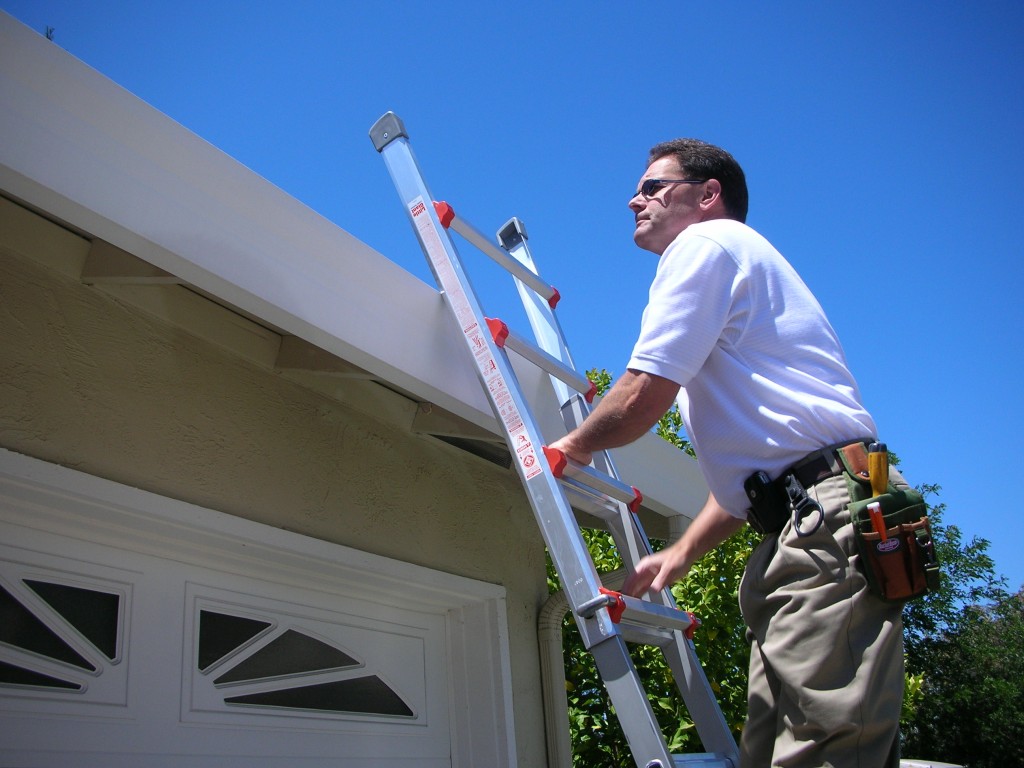 Keep in mind that temporary repairs to a roof are just that temporary repairs and measures meant only to buy some time towards the eventual goal of replacing the roof and rooftop wholesale. You may be buying time if you are low on your budget or perhaps plan on moving or selling the property and wish the next owner to shell out these fees and costs. However take into account the parable of the wealthy cheapskate who was a major partner in a commercial building with a long standing retail tenant who basically was a fixture in the community. In real estate three things are of greatest importance location, locations and location. The roof had been in poor repair and leaking for years damaging retail stock inside and being a nuisance to customers let alone a safety and cosmetic hazard. Even against the complaints and concerns of a most experienced contractor with general handyman skills that "Harry you are going to have to replace the roof… you cannot just go on patching it", temporary patch jobs prevailed. . You guessed it. At some point the tenant had enough inconvenience and moved out across the street to a newer and nicely renovated building. It was a case of penny wise and pound foolish. The best thing to do in this particular case would have been to replace the entire roof with high quality product and premium workmanship pronto.
Roof inspection can prevent thousands of dollars in potential damage if unnoticed.
By: Kirk W. Nobbe
Help Out Home Information Guru by Following Us On: FaceBook, Twitter, & Pintrest